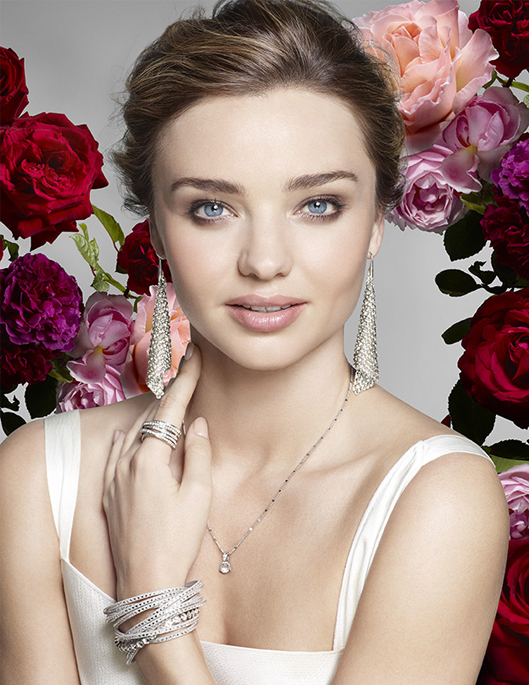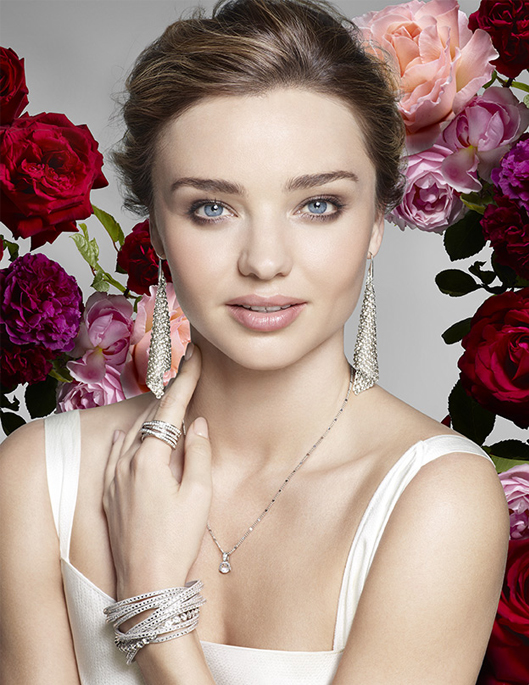 We guess when all your products are sparkly and wow-worthy, you don't really need to make a huge fuss and pull out the stops to promote them. Then again, you could do a Swarovski and tap one of the hottest models in the world to really bring the message home…
Yep Miranda Kerr is the brand new face of Swarovski, and can be seen posing in the English countryside with some stunning pieces from the new collection in an ad campaign shot by award-winning British photographer Nick Knight. Doesn't she look gorgeous?
"We are thrilled to once again work with creative forces Ronnie Cooke Newhouse and Nick Knight on our new campaign," said Nadja Swarovski, a spokesperson for the brand. "Nick's garden roses and Miranda's freshness, beauty and glamour beautifully complement and enhance Swarovski's modern jewels."
The accompanying video is also pretty breathtaking, and features a soundtrack composed and performed by Pharrell Williams. Watch it in the video below and let us know what you think of the new casting.