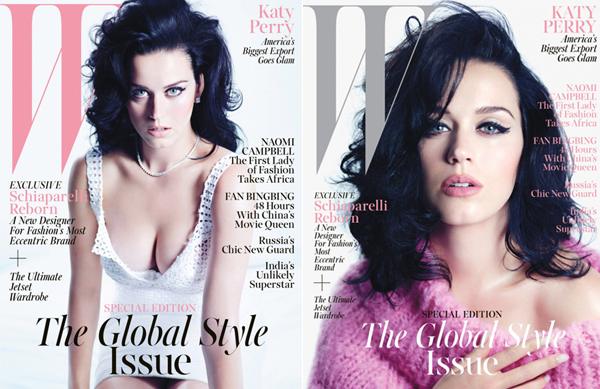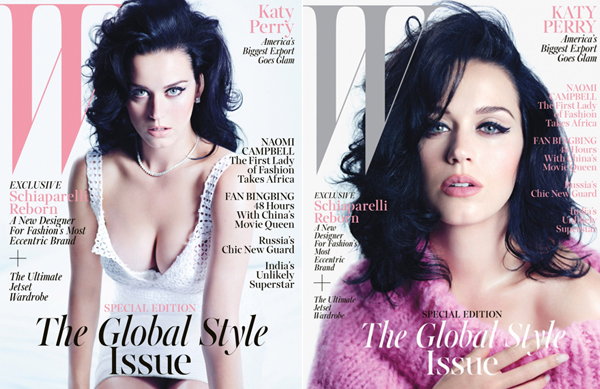 Sexy pop siren Katy Perry is on not one, but two W covers this month – both of which are real contenders for best November cover of the year if you ask us.
KP is posing for a serious of seriously stunning pictures shot by Mario Sorrenti and styled by Edward Enniful, and is modelling designs from Ralph Lauren to Michael Kors to Marc Jacobs (below) among others.
She also talks to the mag about everything from her singing career, to marriage, to lending her voice to the popular The Smurfs films, and answers the question on everyone's lips: will we see her in any Hollywood blockbusters in the near future? If shooting starts at lunchtime, then maybe…
"I hate mornings," Katy revealed. "So I told some executives who had asked me whether I wanted to act that if you want to start shooting at 11 a.m., then I'm your girl. Otherwise, I'm not interested.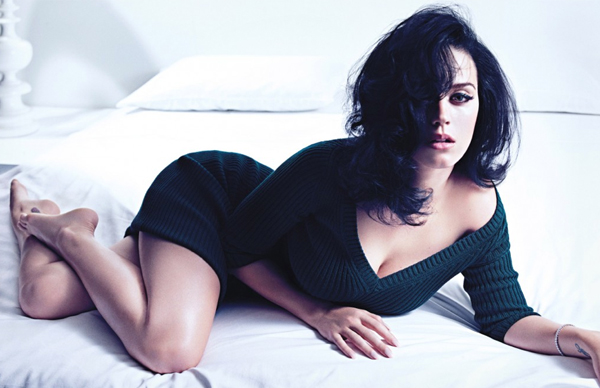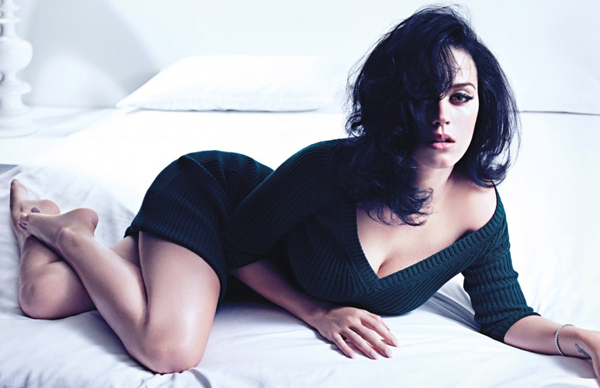 "I live a rock-star kind of life where I don't go to bed until 4 a.m. I'm very nocturnal. But I always say that if Ridley Scott wants to hire me for Blade Runner 2 to play Rachael, I am absolutely available."
We'll keep our eyes peeled for that announcement then! You can check out the rest of Katy Perry's interview and see more gorgeous editorial pictures in the November issue of W magazine, or by clicking here.