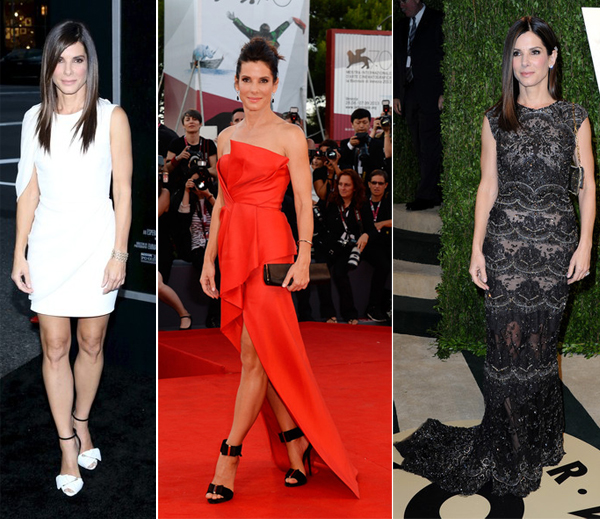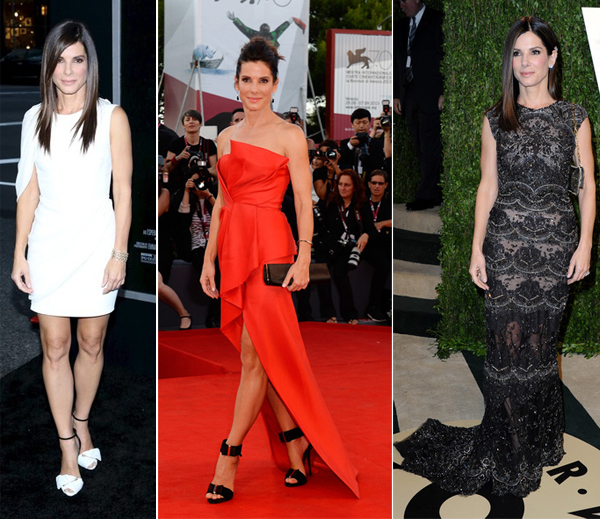 We couldn't help but say "wow" when we saw Sandra Bullock walk the red carpet in London a few days ago for the Gravity European promotional tour. Then again, Sandra has been on a sartorial winning streak these past 10 months; so much so that we found it pretty tricky to narrow down our ultimate favourite looks from this year alone.
With a lot of umming, ahhing and overall deliberating, here are five of our fave Sandra Bullock looks of the year.
1. Sandra's legs are definitely two of her best features, so we totally don't blame her for wanting to show them off. With her perfect pins, sleek glossy hair, youthful appearance, and a white Giambattista Valli mini dress, she definitely gives girls half her age a run for their money.
2. Despite walking the red carpet with a certain Mr George Clooney, all eyes were definitely on Sandra Bullock thanks to her red hot J Mendel dress and flawless Hollywood hair and make-up.
3. She was competing with the cream of the crop, the finest A listers in the world, but we think Sandra Bullock definitely held her own and stood out at the Oscars at the beginning of the year. And we think her stunning Elie Saab dress and sleek locks played a big part in that.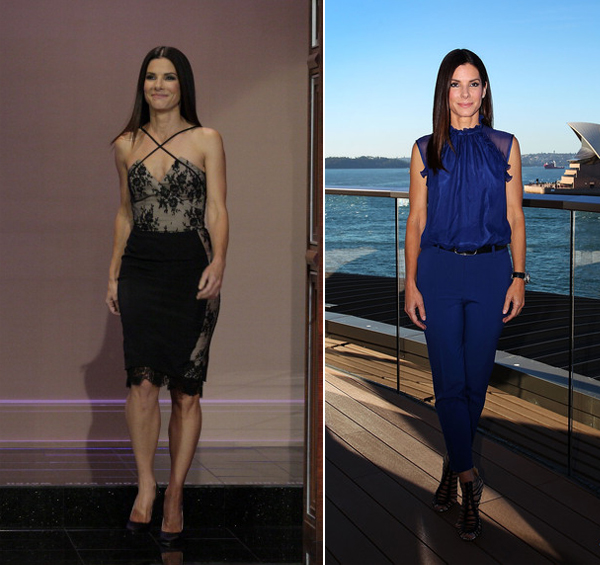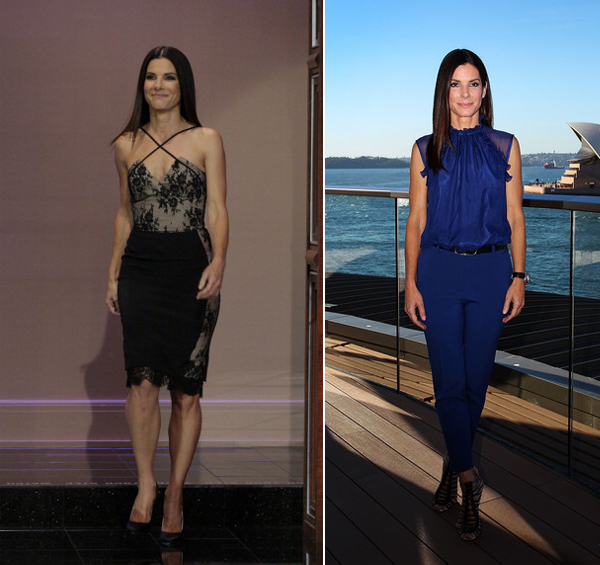 4. Sexy Sandra – it definitely has a nice ring to it, and that's all we were thinking when we saw her turn up on The Tonight Show in this lovely lacey (and racy) Azzaro number. Miaow!
5. We love it when Sandra experiments with colour; her hair and skin tone make certain colours look really striking on her, and this cobalt blue Alberta Ferretti jumpsuit is a fine example.
Which is your favourite Sandra Bullock look? Tweet us your thoughts!