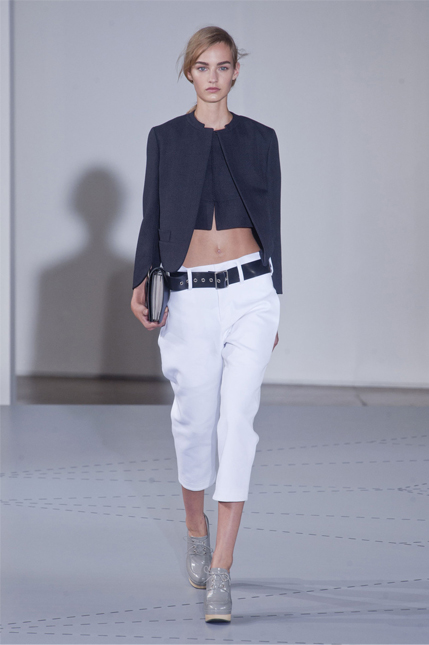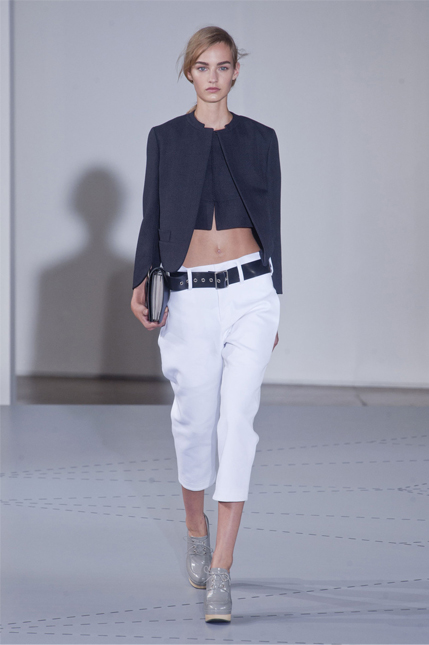 We feel like we're getting a serious case of déjà vu, but it's just been announced that Jil Sander will be leaving her eponymous label. This is the third time that the designer has come and gone from her namesake brand…
"On behalf of the group I want to thank Jil Sander for her remarkable contribution to the brand over this period," Jil Sander chief executive Alessandro Cremonesi said in a statement today.
"Her outstanding design and creative leadership have been crucial in reinforcing the brand and positioning it to foster further prosperous growth".
Her presence and absence definitely make a difference to the Jil Sander label. The spring/summer 2014 collection that recently make its runway debut during Milan Fashion Week (pictured above) was her last collection; the autumn/winter 2014 collection that will debut in February next year will reportedly be created by the in-house design team.
We'll just have to wait and see what they come up with. Now the big question is: who is going to replace her once again?