Last Updated on 25th October 2013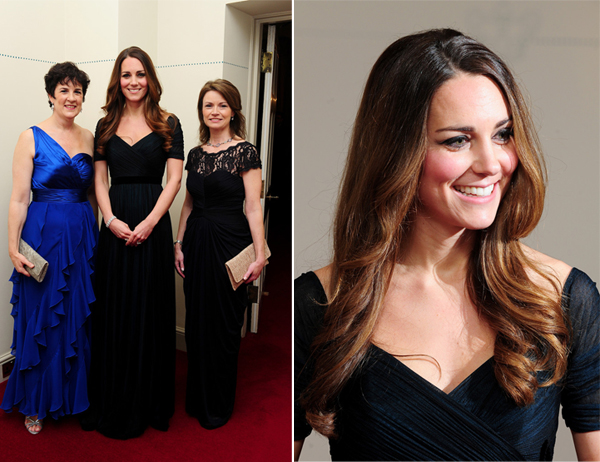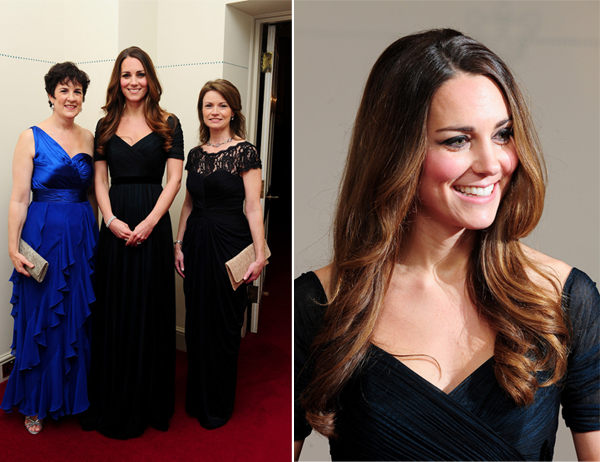 Gosh we can't seem to get enough of Kate Middleton this week – we hope it stays that way for the foreseeable future as she just get more gorgeous each and every time we see her. Prince William chose a good'un didn't he?
The Duchess of Cambridge decided to literally let her hair down after the Christening of our future King, Prince George, to attend the fabulous black tie Action on Addiction gala, hosted by the 100 Women in Hedge Funds Philanthropic Initiatives at Kensington Palace.
Although Kate chose trusty Alexander McQueen for her son's Christening the day before, she went to another one of her favourite, go-to designers for the gala, as she opted to wear a stunning black floor-length dress by Jenny Packham.
The black gown was by no means boring, as it hugged Kate's enviable post-baby body beautifully, and allowed her flawless shiny hair to really stand out against the black colour. Another faultless appearance from the Duchess.
We assume daddy Wills was left at home to babysit. N'aww!