Last Updated on 28th October 2013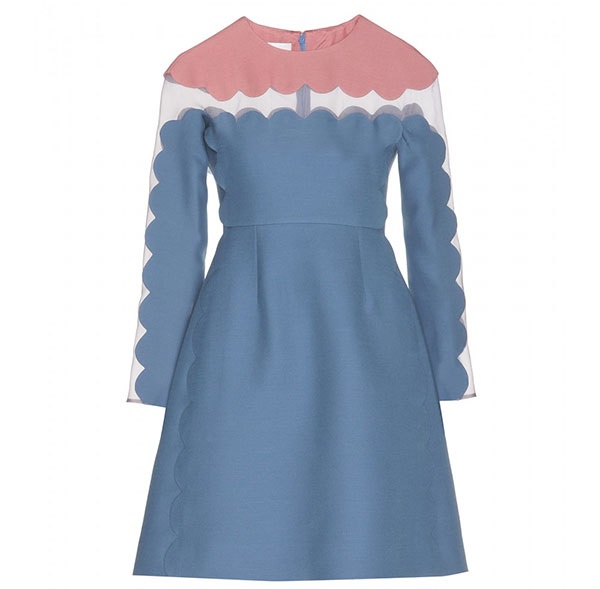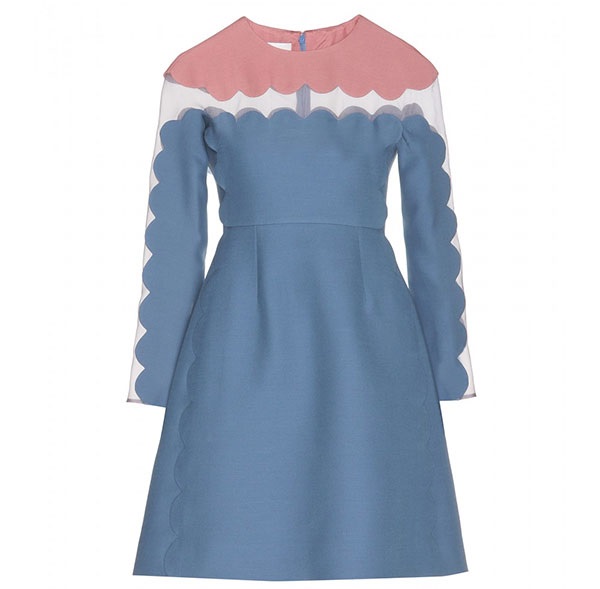 The party season is nigh, and the prospect of spending hours poring over pretty dresses with friends is really getting us quite excited!
From office parties to full-blown family affairs; the right party dress can have magical, argument averting qualities (we promise). Besides, if you're feeling a million dollars, who cares about bad cracker jokes, right?
Dropping onto our Yay or Nay radar this week is a dose of ladylike loveliness that we just can't stop ogling! Yes, a Valentino dress (read: every fashion girl's dream), and the Italian fashion house's signature detail has us weak at the knees once again.
The wool-crepe Valentino creation, (£1,870), lends itself to this season's hottest trend: pastel hues in blush rose and Indaco blue, whilst the scalloped, silk-organza trim gives it instantly recognisable quality.
But, wooed by Valentino we shall not be! Before pulling out your credit card and heading to indulge in some seriously financially destructive activity, check out the reasons below we're saying Yay and Nay to the Valentino wool-crepe dress.
Yay
Easy office-to-party dress: The soft colours and demure details are ideal for the workplace. But, once you've slipped into a pair of statement heels and added your favourite clutch, the bar awaits!
Trans-seasonal colour: Pale shades, although hot for AW'13, work equally as well in the hotter months. And, given Blighty's record for unpredictable weather, you'll be grateful for this full-sleeved number, come June!
No accessories needed: The scalloped trim screams Valentino, removing the need for extra accessories. Going jewellery-free with this subtle, come hither dress is the way to do it.
Nay
Price: A whopping £1,870 is the sum you'll need to part with to add this gem of a dress to your wardrobe? Does your love of Valentino run (and your pockets) run so deep?
Length: Although we'd happily rock a thigh-grazing number to work, if your workplace runs a strict work uniform policy, then this Valentino dress may be off limits. If you're looking to update your work wardrobe, check with the HR before snapping it up.
Delicate/dry clean only: Ah, yes. The bane of every high fashion loving lady's life! The organza-lined trim making us drool over this dress needs some serious TLC, and the only way to give it some is by befriending your dry cleaner. Hefty dry cleaning bills, anyone?
Valentino organza-trimmed wool-crepe dress, £1,870, available at My Theresa