Last Updated on 5th November 2013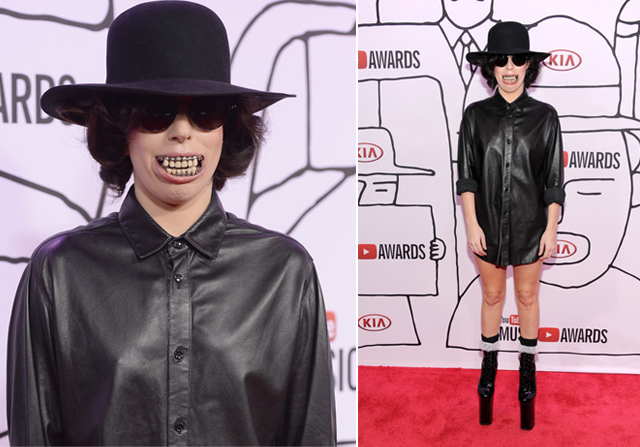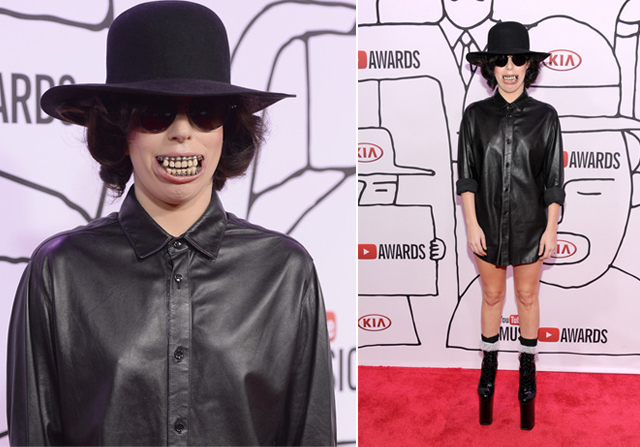 Halloween is well and truly over, but that didn't stop Lady Gaga from scaring everyone with her appearance at the YouTube Music Awards on Sunday night.
While her clothes and shoes were fairly normal for Lady Gaga (that just goes to show how desensitized we actually are!), it was her mouth which raised a lot of eyebrows and probably caused a few sleepless nights and nightmares for onlookers.
We know what a grill is thanks to Katy Perry and Miley Cyrus bringing them back to our attention, but the piece in Mother Monster's mouth was actually a bracelet. Made to look like teeth. And it was created by none other than New York jewellery designer Danielle Hills.
"I love teeth. We depend on them so much, but we really don't think about them very often," the designer said about her dental cuff.
"They're such an incredible organic form. I started using them when I was doing my senior thesis. I was interested in the concept of character archetypes based on generalized human behaviours, and I came up with this character called 'the surgeon,' because I was fascinated with the idea of ripping things apart in order to make them heal. So a lot of my designs incorporated destruction and body parts, including teeth."
Interesting. And quite frightening at the same time. Click here to read what else the designer had to say about her work, including how she was first contacted by Lady Gaga's people back in 2010.
Would you wear any toothy accessories? Do you like the rest of Lady G's look? Are you scared senseless?