Last Updated on 11th November 2013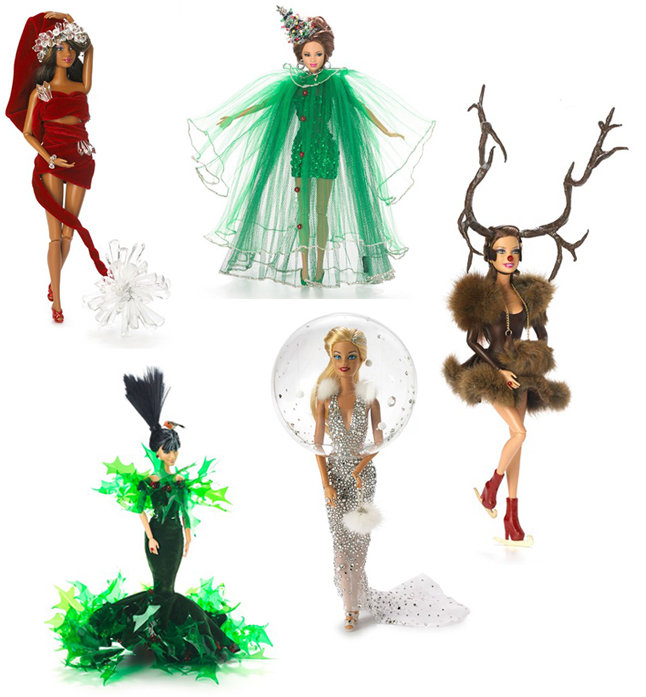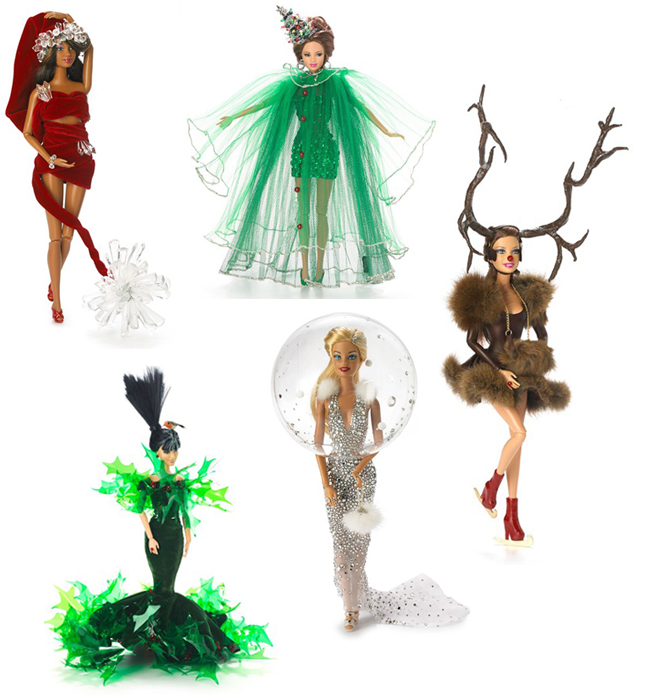 Are these illustrations of Lady Gaga's new tour wardrobe? Nope, but we bet she will want in on the action – especially if the hat she wore on the Graham Norton show at the weekend was anything to go by.
Milliner extraordinaire Stephen Jones is the latest creative to give everyone's favourite plastic lady – Barbie – a make-over, and has designed five outfits for her to wear over the Christmas period.
All five dolls will be on sale in the Selfridges Toy Shop on November 15th, retailing for £250 each.
"We're enamoured with the idea of truly one-of-a-kind gifts this Christmas," said Erin Moscow, a spokesperson for Selfridges. "More than ever before we're aware of the demand for pieces which offer something really special.
"These pieces don't necessarily come with a million-pound price tag – they're not about ostentatiousness – their beauty lies in their rarity. All of the storytelling and fantasy of Stephen's work, realised with fun and witticism that's synonymous with Barbie, has gone into these beautiful dolls."
We've said it before and we'll say it again – no one has a bigger or better wardrobe than Barbie.
Which Stephen Jones Barbie is your favourite?