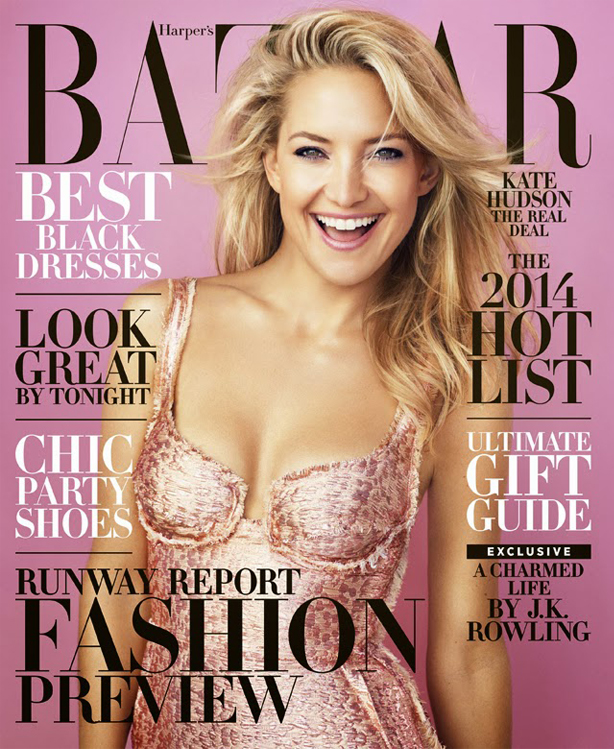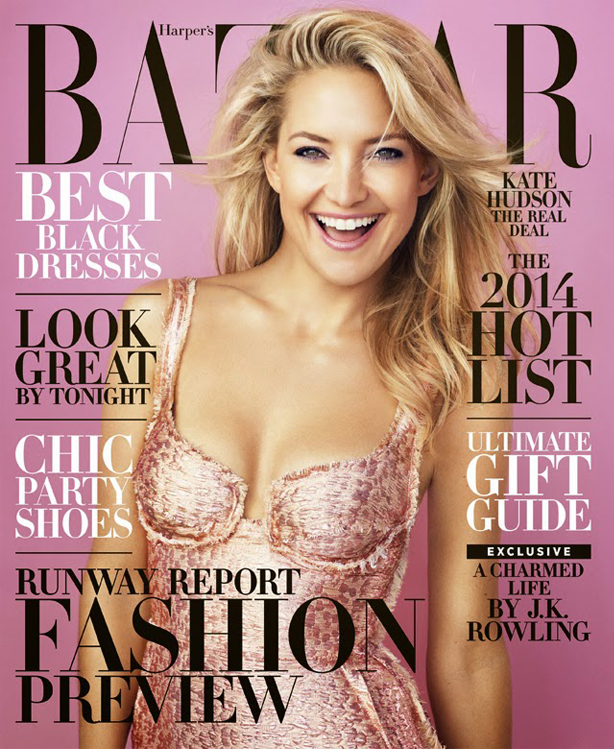 Wow, Kate Hudson looks incredible on Harper's Bazaar US's December issue doesn't she? We've always had a massive girl crush on Ms Hudson, and this cover pretty much proves why.
The great thing about Kate Hudson is, despite her roaring success in films and fashion, not to mention her stunning good looks, she remains pretty humble and strikes us as the typical girl next door. So, even though she looks phenomenal in all her high fashion finery in these pictures, she has assured us that she would never be able to afford them, or any of her red carpet dresses, herself…
"People think we own all these dresses, but we borrow them. I can't afford to buy that stuff," she said to clear up any confusion."
"There are certain things I splurge on, but it's very rare, especially when you have two kids and school tuition. I'm not a big high-end fashion shopper. I wish I could but the truth is things are just so expensive. Before Isabel Marant was a million dollars and famous, I used to go to her store in Paris and go crazy, it was so affordable."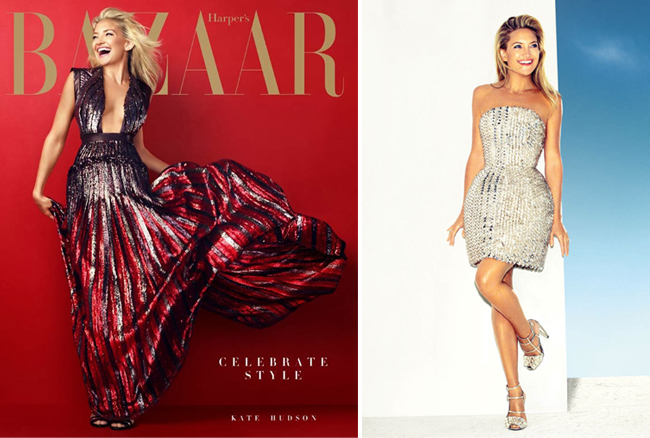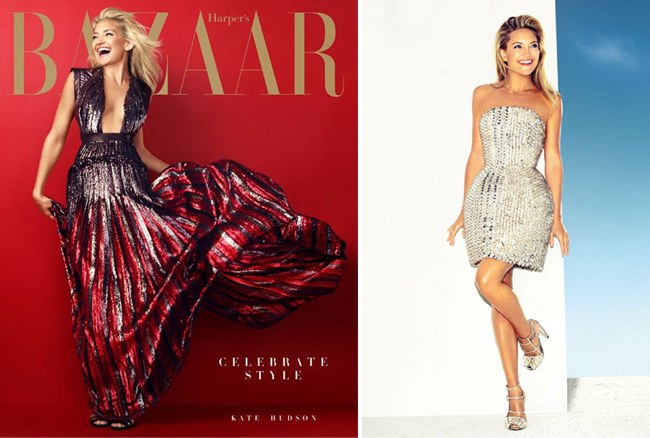 Good on you Kate Hudson for clearing that up, just in case any young and impressionable fashionistas got the wrong end of the stick.
You can read the rest of Kate's interview and see more pics of her in gorgeous clothes – which don't belong to her, just in case you weren't listening – in the December issue of Harper's bazaar US.