Last Updated on 15th November 2013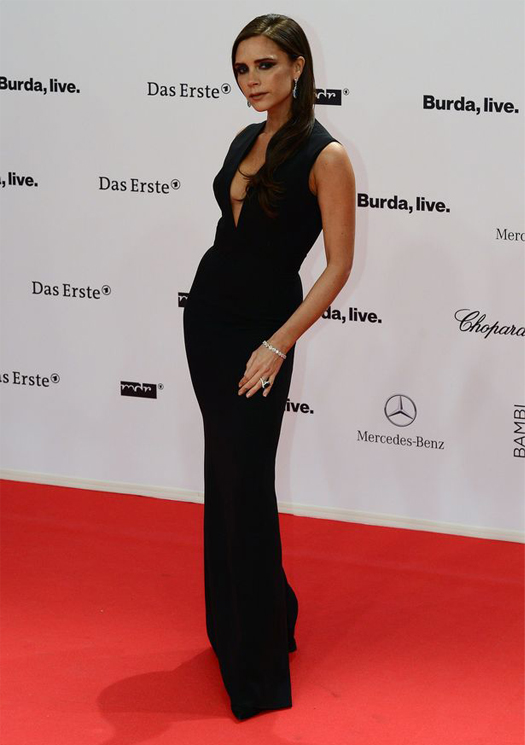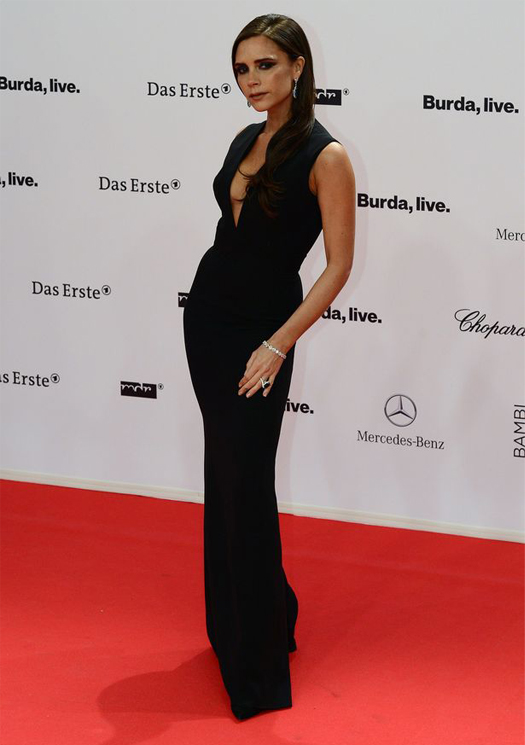 If you want something done right, you might as well do it yourself. And that's exactly Victoria Beckham's mantra when it comes to showcasing her designs in the best way possible.
The woman formerly known as Posh Spice (who may soon be known as Lady Victoria if those rumours about David Beckham being knighted are anything to go by!) looked incredible at the Bambi Awards in Berlin last night, rocking a seriously plunging black floor-length dress from her own line for the occasion.
It was a good job she dressed to the nines too, as she walked away with an award – presented to her by the one and only Kaiser, Mr Karl Lagerfeld!
We love the power of a simple yet sexy black dress, but we love it even more when it's accessorised with an abundance of large sparkly jewellery. Our inner magpies don't even know where to look!
Congrats on your award Victoria!