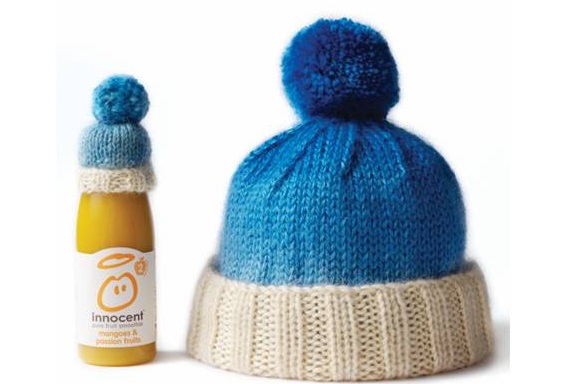 To celebrate the tenth anniversary of Innocent's very popular Big Knit, the Innocent Smoothies gang have teamed up with Lily Cole's The North Circular to design a collection of life-sized bobble hats. Now you and your favourite smoothie can be hat twins – how cool is that?!
Like many of the mini Big Knit hats, the life-sized versions were hand knitted right here in the UK by grannies, and have been dip dyed in shades of cool grey and electric blue, topped with a jaunty bobble. Perfect for that effortlessly casual look!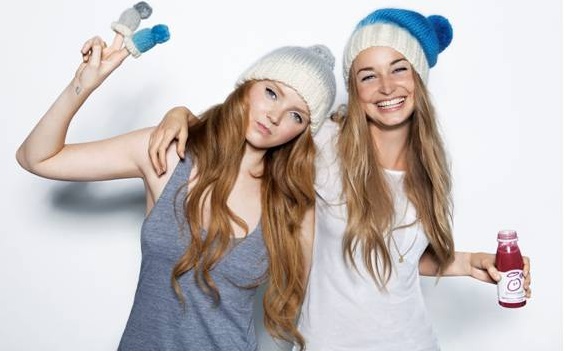 All of the proceeds from the hats will go to Age UK to help older people stay warm and cosy this winter.
The hats are made from 100% British wool and feature the identity of the granny that knitted. They retail for £85 each, and you can get yours right here.
Ps: if you're more of a smoothie person than a hat person and you still want to help out then you can, as 25p from each smoothie sold will go to Age UK.