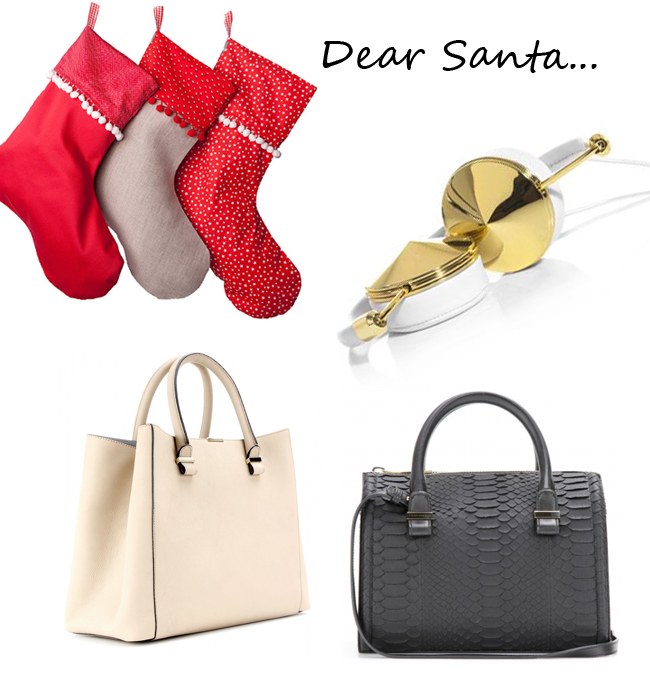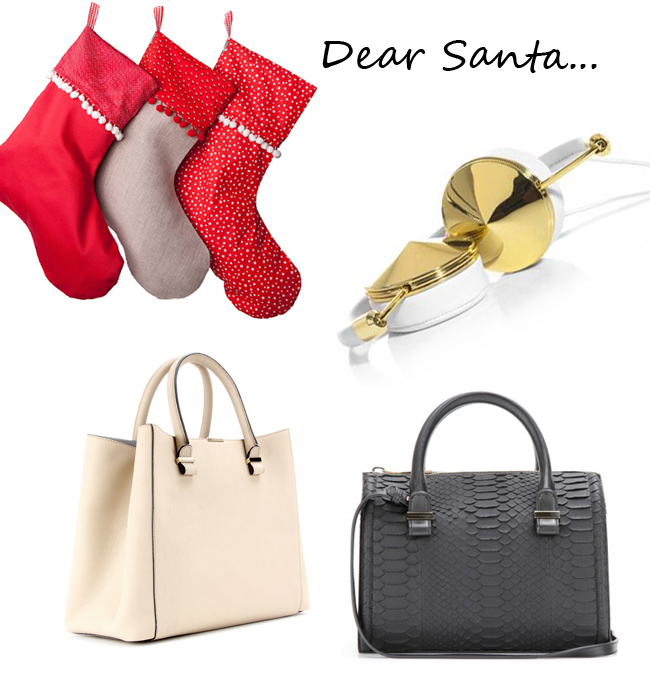 Happy December, everyone!
This is the busiest month of the year for Santa and his elves, so we've always been firm believers in making their lives easier by compiling a Christmas wishlist for them.
There's still time to make yours and mail it to the North Pole, so get scribbling, posting and heck eve emailing to ensure you get what you want this Christmas. (Only if you've been good, obviously!)
So Santa, please see below for our Christmas wishlist pieces. We've been very good girls this year, promise. Mince pies, carrots and milk in the usual spot…
Love Team MFL x
Farhana: I can't venture out without music, be it at the gym, or on one of my long weekly walks. So, a trusty (read: stylish) pair of headphones is an absolute must. I don't particularly like in-ear headphones, so these Layla headphones by FRENDS are just perfect. I love the mix of white leather and gold metal detail, and at £130, they're just about in my budget. Now, to drop some hints! FRENDS Layla headphones, £130
Michele: On the top of my wish list is this gorgeous bowling bag by Victoria Beckham. Victoria can do no wrong at the moment and considering that I can't get this bag out of my head at the moment…I'm inclined to agree! Victoria Beckham seven python bowling bag exclusive to My Theresa, £2,250
Maria: It might not look like much, but this is the absolute dreamiest bag I think I've ever seen. I've been in the market for a big bag that I can tote with me on a day-to-day basis and just throw all of my belongs into for quite a while now, and this definitely fits the bill. The colour is a trans-seasonal dream; when it comes to investing in high-end items versatility is a big factor for me, and bags just don't come more versatile than this. I've been good all year, Santa… Victoria Beckham Liberty leather shopper, £895
Ps: you can get our stockings right here.