Last Updated on 22nd December 2014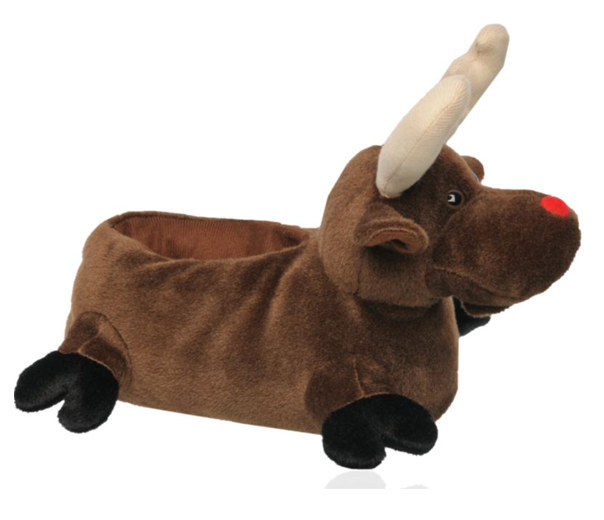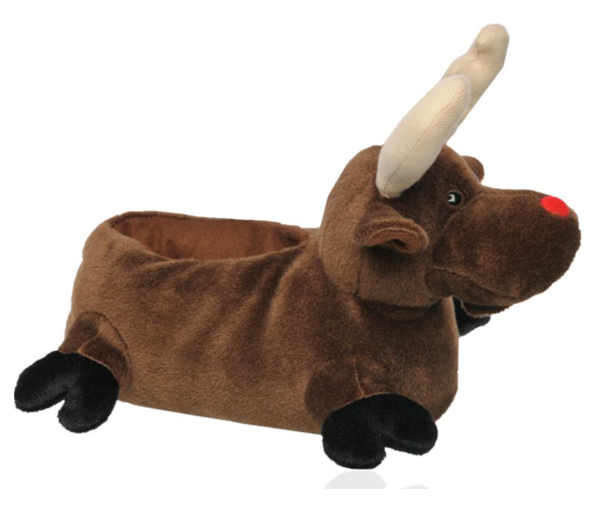 Is there anything better than novelty Christmas slippers? Or come to think of it, novelty anything?
Christmas is all about spending time with the family, relaxing, unwinding, and not taking everything so seriously, which is why it's ok to parade around the house in fun and light-hearted novelty items such as an animal onesie, a light-up oversized jumper, and reindeer slippers.
And speaking of reindeer slippers…
We've found the perfect novelty Christmas slippers that will not only put a smile on the recipient's face, but their feet will also smile too (if they could) because they are the softest and comfiest slippers imaginable.
Perfect for even the Scrooge-iest of friends and relatives; we challenge you to find someone who won't fall in love with these cute Deichmann slippers!
Deichmann reindeer novelty slippers, £9.99 £4.99