Last Updated on 5th December 2013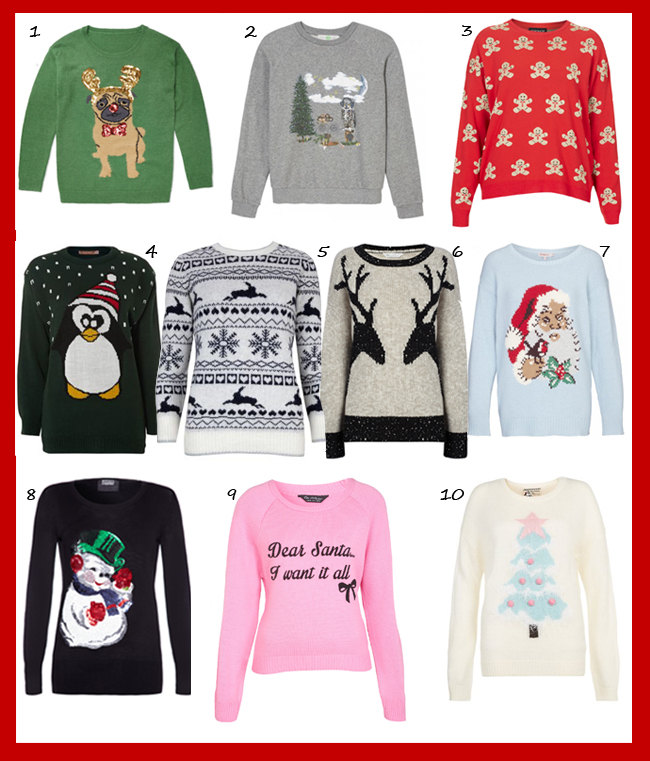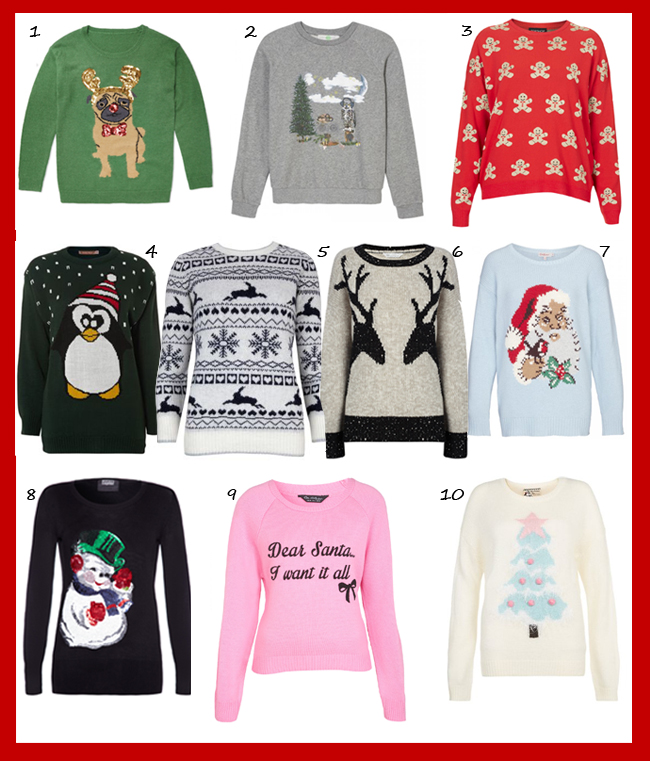 We've officially started opening the windows of our advent calendars, which means it's perfectly acceptable to get into the Christmas spirit.
Besides, if you spend your money on a nice Christmas jumper, you want to be able to wear it for at least a month before you tuck it away for the next year, right?
Here are ten of our favourite Christmas jumpers currently available. Which one takes your fancy?
1. Make sure you're always standing near a reflective surface because you'll want to stare at this adorable pug's face all day! ASOS Christmas jumper with pug, £35
2. Thank you Stella McCartney for making the Christmas jumper as stylish as can be! Stella McCartney owl Christmas sweatshirt, £170
3. Mmm, we're getting hungry just looking at the picture on this jumper! Topshop knitted gingerbread man jumper, £42
4. Loud and proud, it doesn't get more festive than this badboy, surely? Jolie Moi penguin knitted Christmas jumper, £24.99
5. If you can't wear bedazzled reindeer prints at Christmas, when can you, eh? BHS grey sequin reindeer jumper, £25
6. The ultimate winter wonderland design, is it not? Kudos Ted Baker! Ted Baker Maysi Fairisle jumper, £99
7. Who better to wear on your chest than the main man himself? Cath Kidston Father Christmas jumper, £70
8. You can always count on jumper-guru Markus Lupfer to pull out all the stops for Christmas! Markus Lupfer black snowman jumper, £340
9. We don't mean to be blunt, but we can't pretend we aren't all secretly thinking this! Miss Selfridge Dear Santa Christmas jumper, £25
10. Another cute and relatively subtle design as far as Crimbo jumpers go. New Look cream light up tree Christmas jumper, £29.99