Last Updated on 5th December 2013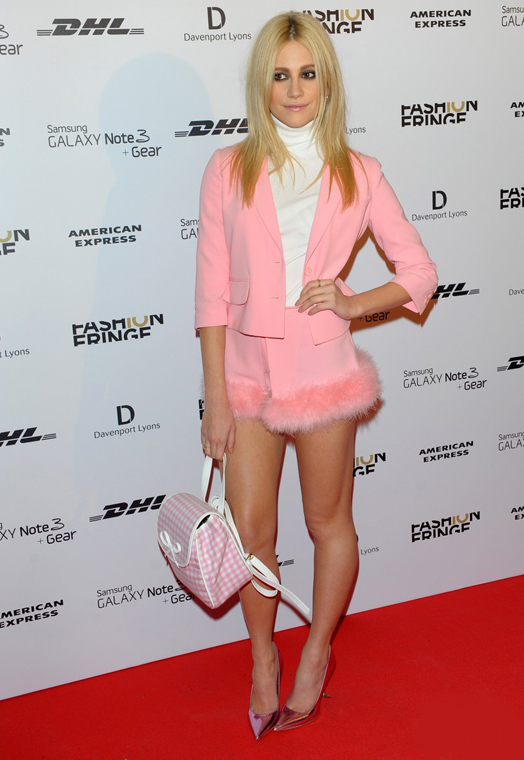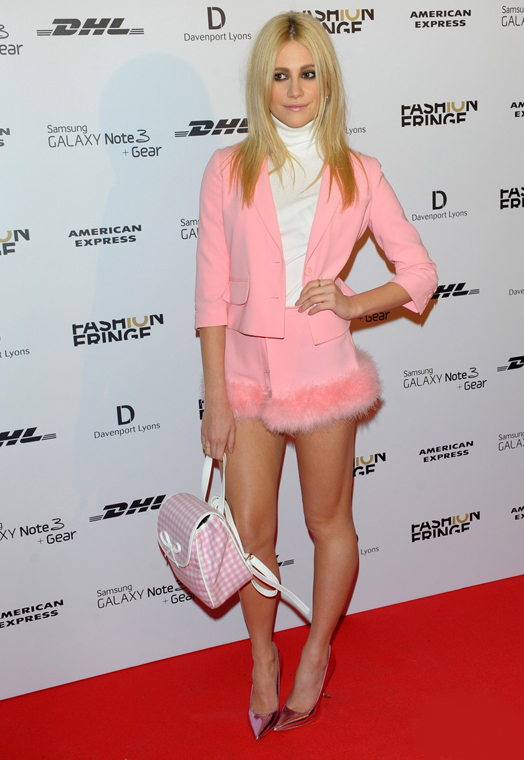 Don't panic or feel the need to adjust your PCs, this picture was in fact taken on Tuesday night and not back in the nineties on the set of one of our favourite films of all time, Clueless.
Pixie Lott took a leaf out of Cher Horowitz and maybe even Legally Blonde's Elle Woods' sartorial books when she attended the Fashion Fringe 10th Anniversary party in London on Tuesday evening, and decided to  go for a Moschino Cheap and Chic spring/summer 2014 look for the occasion.
The singer already has the blonde locks and enviable figure, so her sugary-sweet pink attire has made her the perfect contender for a real life Barbie doll.
We would have eased off on the heavy eye make-up for a look this sweet and innocent, but we actually like the rest of it. She thought of a theme and stuck to it from head to toe. If Fashion Fringe has taught us anything, fashion risks are a must and that's exactly what Pixie Lott did.
Do you like her look or should she have gone for something more age and time appropriate?