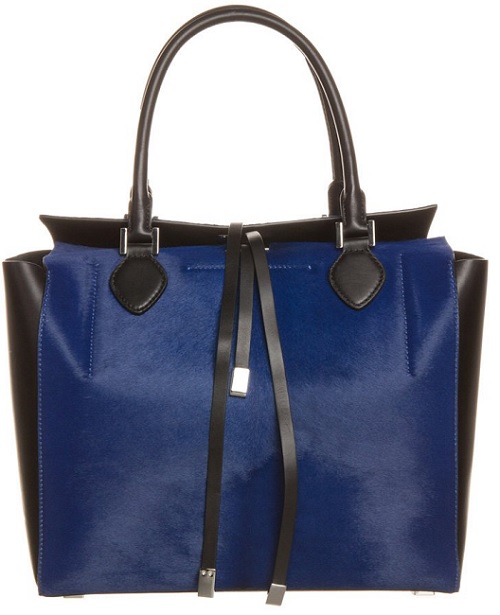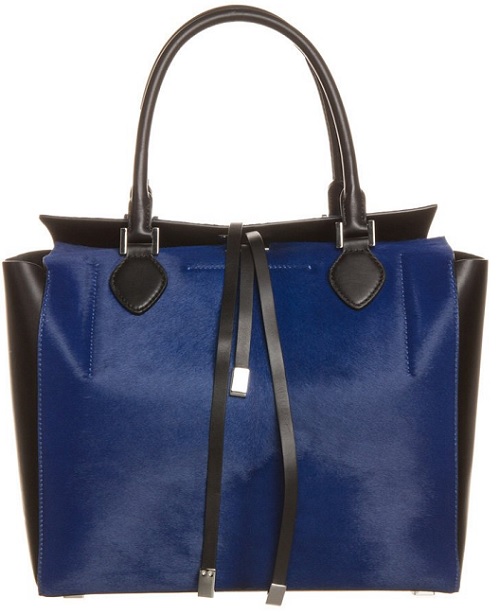 One way or another, we're always declaring our undying love for tote bags, and this week is no different! Sneaking onto our accessory radar is the Michael Kors Miranda Tote: a deal-sealing concoction of sumptuous leather, fur and roomy insides!
The ideal bag for the working or weekend woman; a tote bag promises to hold your life (and a whole lot more), but this Michael Kors one just promises to do it extremely stylishly. Featuring a suede interior, expandable sides for extra carrying space and a far-from-boring tie fastening closure, we're a little bit (OK, a lot) in love.
Bowled over by the bag? Nose-diving in with your credit card? Yes, we get the sentiment behind your impatience to hit 'add to bag', but just take a long, deep breath, and check out our reasons below for rationalising (read: justifying) the addition of the Miranda tote to your brimming bag collection:
 Yay
Practical: Did we mention this tote's capacity credentials? You'll be able to carry everything in it, we promise. Bar the kitchen sink, of course.
Trans-seasonal colour: The moody, go-with-everything midnight blue exterior makes the Miranda tote an ideal accessory for the current season – and many more to come.
On-trend texture: Fur rules the runways this season, and this tote will put you right on track for being the trendiest tote tote-r in town. Now there's a tongue twister to master.
Nay
Price: With a whopping £1,215 price tag, don't expect your finances to look too pretty after snapping this beauty up!
No shoulder strap: As practical as it in terms of space, the lack of a shoulder strap means you won't have the luxury of slinging it over your shoulder when a day of city strolling proves too much.
Not really weatherproof: Hmm, as much as we're all for stocking our wardrobes with plush, textured delights, soggy fur doesn't make for a particularly appealing sight. The lack of a magnetic or button closure also means letting the weather pour into bag – not an infrequent occurrence in Blighty!
Michael Kors Miranda tote, £1,215, available at Zalando.