Last Updated on 10th December 2013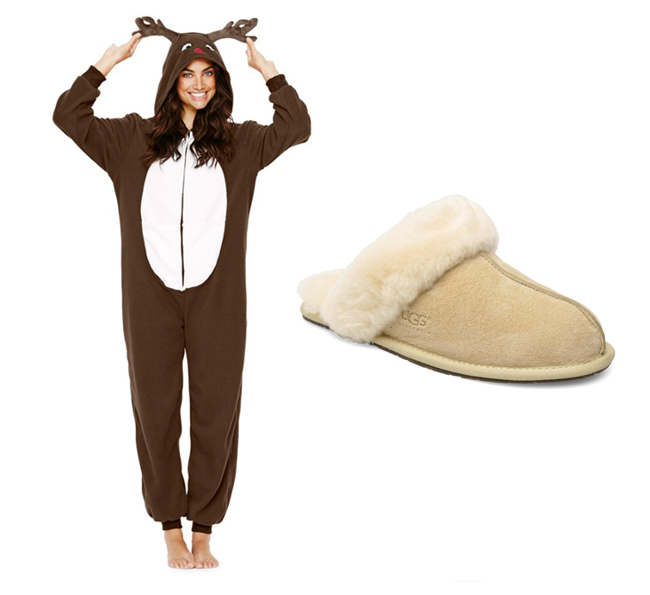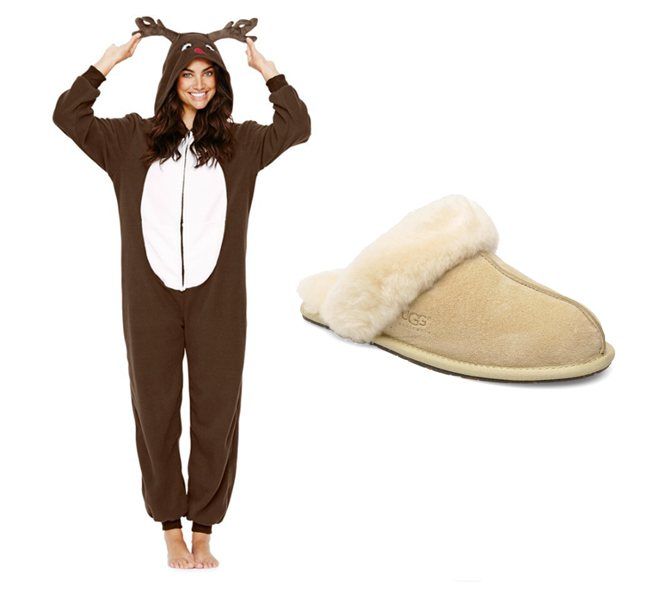 So, Christmas Day was all about scrubbing up well and making nice with the extended family, but Boxing Day is well and truly the day of relaxing.
No need to cook as there are still enough leftovers in the kitchen to feed a small army, so just put your comfiest onesie on and veg out in front of the TV and watch all the seasonal greats. And don't forget to switch the laptop on and start Christmas Sale shopping from the comfort of your own sofa. Perfection!
1. Don't let anyone stop you from wearing your Christmas onesie on Boxing Day; totally acceptable to rock it every other day of the year too! After all, it would be  shame to spend your money on it and only wear it a couple of times a year! Sorbet Christmas reindeer onesie, £25
2. Warmth and comfort; what more could you ask for on Boxing Day?  UGG Australia beige slippers, £70