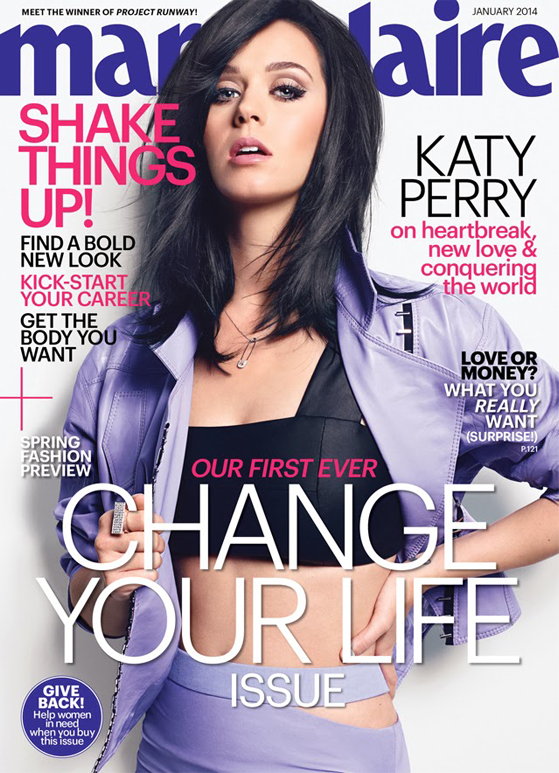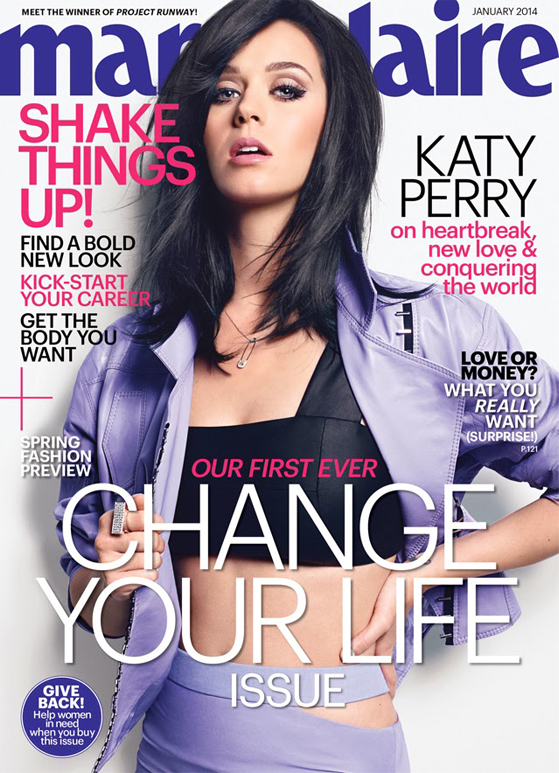 Katy Perry has gone back to basics on the Marie Claire US January cover; she looks like the pop princess we fell in love with back in the I Kissed a Girl days, with an added hint of maturity to top it all off. Perfection!
Inside the mag, KP talks about her relationship with her strict religious parents, having kids, and her on/off relationship with John Mayer…
"I took a break from my boyfriend, not one that I wanted. It was like a splash of cold water to search inward on what was going on with me," she said. "That is what let me to this new awakening, this realising, if I don't do some self-love, I'm not going to be able to keep the love that I want.
"I still needed to deal with all of my ex-husband stuff. I hadn't. It's almost like if I kept talking about it, it would seem like I actually cared about it. I don't."
You can read the rest of the interview and gaze at more stunning pics shot by Regan Cameron in the Marie Claire US January issue. The perfect cover star to kick off the new year if you ask us!