Last Updated on 12th December 2013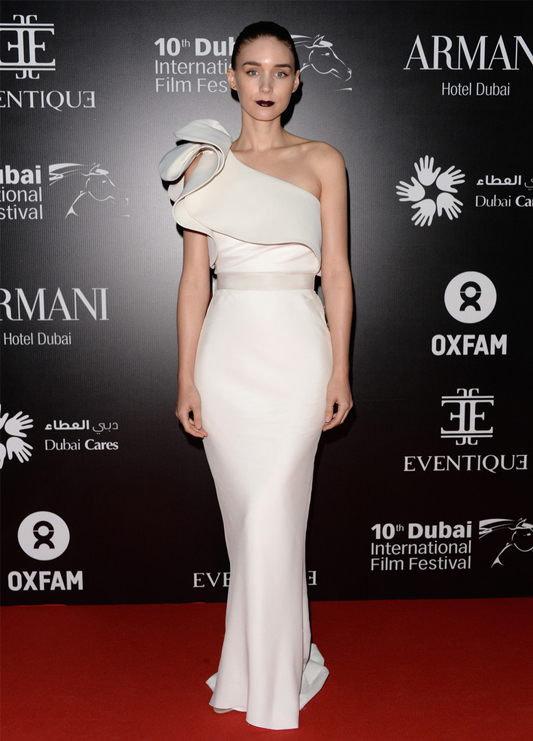 Oh look it's Rooney Mara in yet another white dress.
If you hadn't seen the picture above, we would forgive you for rolling your eyes at the sentence above, but this isn't just any old white dress.
We know Rooney Mara likes to stick to a strict black or white colour palette when it comes to the red carpet, which is why her looks can sometimes get a bit predictable and monotonous. However, we have nothing but high praise for the outfit she wore to the Oxfam Charity Gala Dubai International Film Festival.
The white structured floor-length Lanvin dress she wore on the red carpet was sensational – we've never really seen a look that has literally taken our breath away… until now.
The dress – which was custom made especially for her – is all about juxtaposition, which is something that Rooney has nailed. Hard and soft, night and day, subtle yet dramatic – it's all there!
The barely-there make-up, tight bun in her hair and deep lipstick finished the look off wonderfully. Perfection personified!