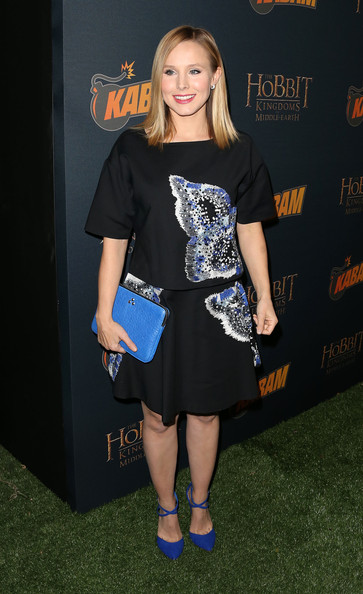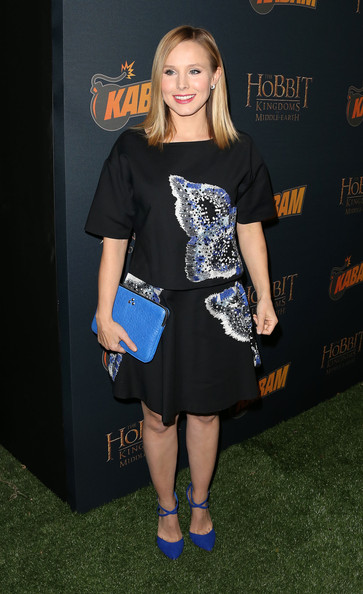 Another week, another outfit that amazes us for all the wrong reasons, of course! Seems Kristen Bell's stylist needs a lesson or two in the art of mastering oversize dressing, because the job on Kristen hasn't worked!
Sporting a Sachin + Babi matching A-line skirt and top ensemble to the 'The Hobbit: The Desolation of Smaug' Expansion Pack Mobile Game Launch earlier this week, Kristen appeared a little, well, swallowed up. The look from the spring 2014 collection did no favours for Kristen's petite frame, as both the floaty skirt and boxy top battled it out for body-swamping attention.
We love the striking, scattered print and the electric blue clutch and suede ASOS heels, not forgetting Kristen's sleek locks and soft make-up. But that outfit just isn't doing anything to please our fashion hungry peepers.
If the top was worn with skinny leather trousers and pointed courts, our opinion would probably be different. Or, if the pretty skirt was worn with a fitted black bustier top, and styled with the same accessories as this look, we'd certainly be swayed. But, in its current guise, this look is going in the never-repeat-again pile, pronto!
What are your thoughts on Kristen's Sachin + Babi look?
[Image]