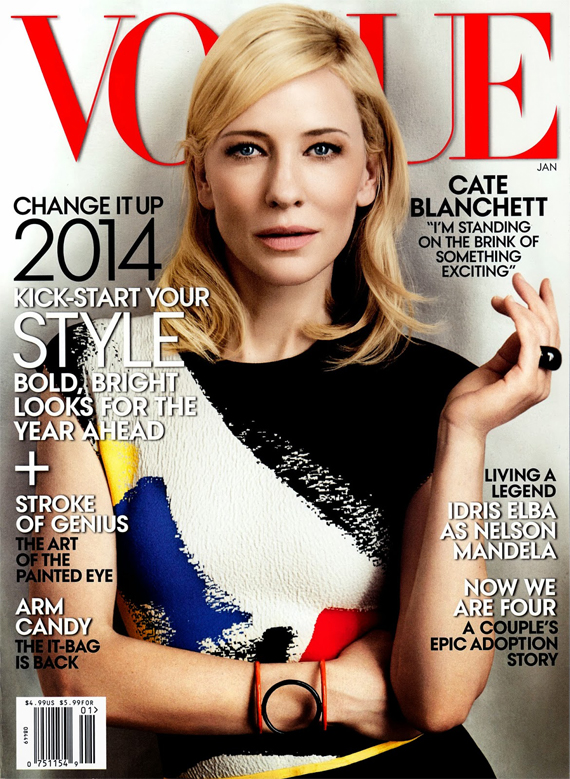 What better way to kick off the year than with a Cate Blanchett magazine cover?
She with the amazing body that all designers fight amongst themselves to dress at awards season is on the cover of American Vogue's January 2014 issue; and she certainly didn't disappoint!
Cate was shot by Craig Mcdean, and is wearing a bright Celine piece on the front cover. Cate doesn't need bight colours and bold patterns to make her stand out though, which is proven in the understated, minimal editorial.
She is rocking some truly breathtaking designs from the likes of Nina Ricci to Michael Kors among others, and also opens up about a number of interesting topics in her interview, including her acting future…
"I'm always threatening to give up acting, but then I get seduced back into it," she said. "I feel like I'm standing on the brink of something exciting."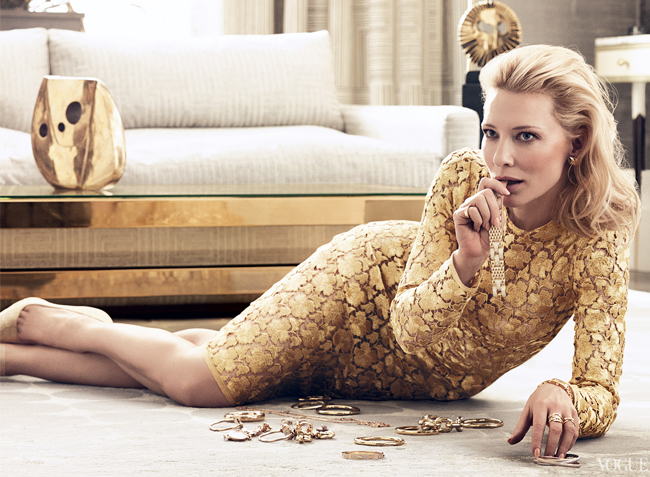 Let's hope those are empty threats to give up acting, as we aren't ready to say goodbye to her on the silver screen. You can read the rest of Cate Blanchett's feature in the Vogue US January issue, out Christmas Eve.