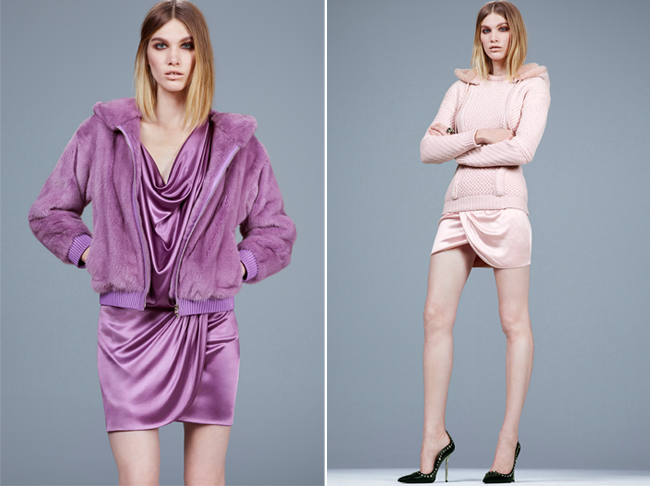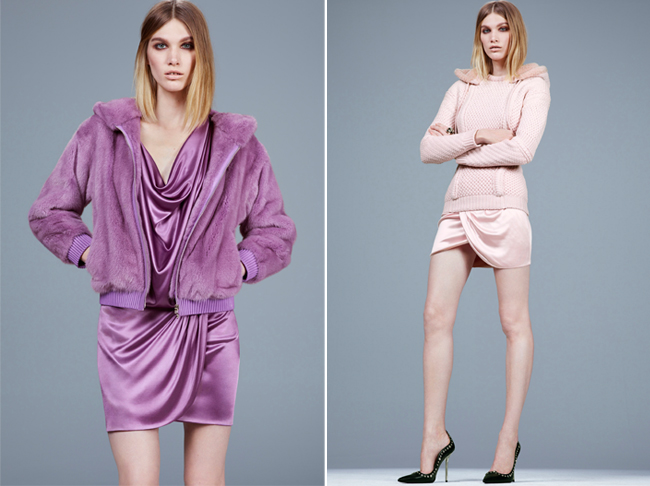 The Versace pre-fall 2014 collection is finally here, and it's just as bold and vivid as we – and Donatella herself – could have dreamt of.
The entre collection screams Versace in terms of the intricate detail and over the top aesthetic, but it's a lot more toned down than we're used to; gone is the the loud abundance of yellow gold and clashing prints that have dominated the catwalks in the past, and in their place are more subtle silver hues instead. Subtle by Versace standards, of course.
We bet winter and Christmas were definitely two terms thrown around a lot while brainstorming ideas for the new collection; wintry colours, chunky knits, cashmere coats and even slightly masculine and somewhat androgynous silhouettes all make an appearance.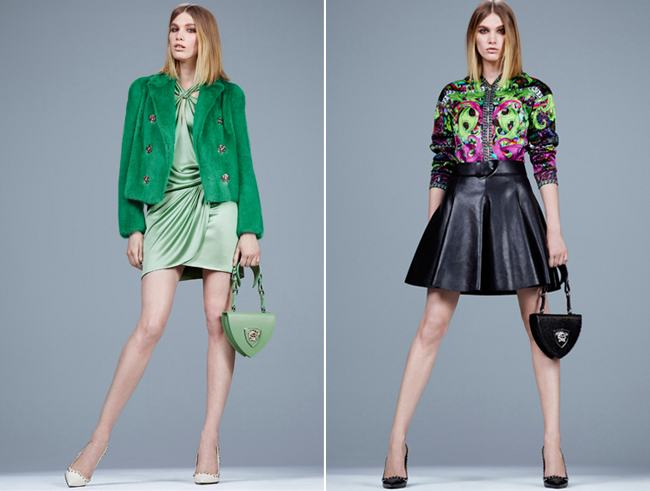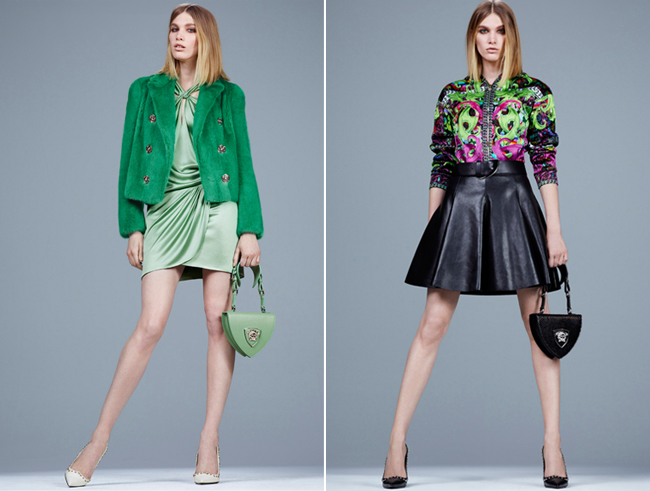 That doesn't mean that the girl wearing Versace pre-fall is going to be covered up and hide behind her layers though; short, feminine skirts still make an appearance, as do diamantes and edgier designs such as studs and leather. A real mixed bag of designs – all of which stay true to the Versace signature.