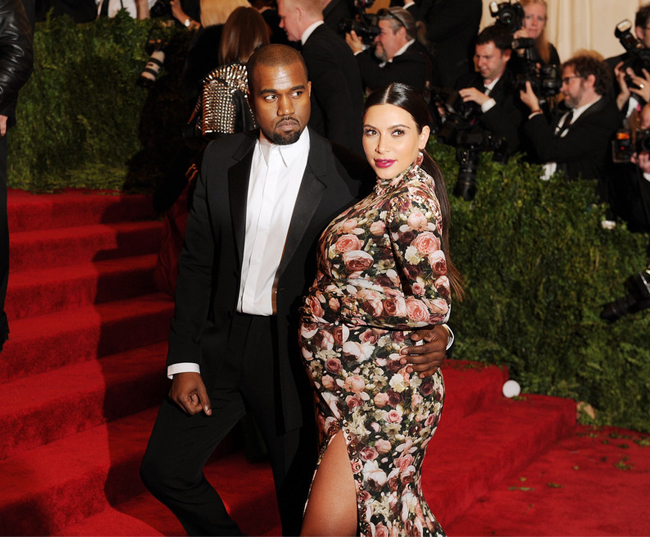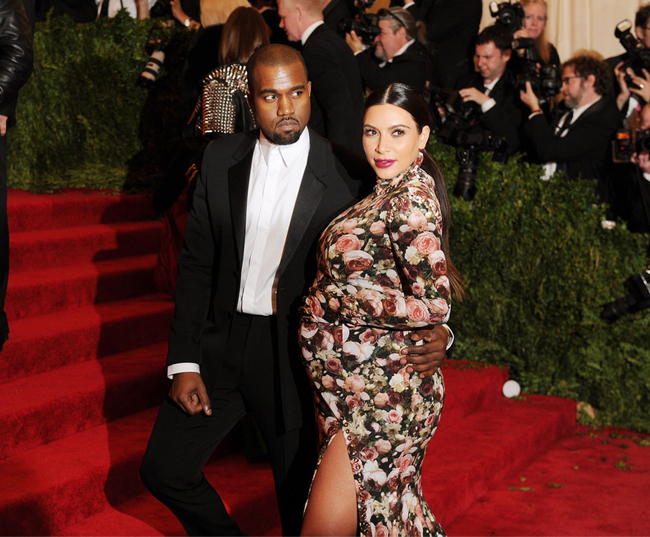 Well, 2013 has definitely been an exciting year in this here fashion world, hasn't it?
We've had high profile births thanks to the Royal Baby and the Kimye baby, stunning fashion glossy covers, celebrity ad campaigns, Kanye West rants, and lots of fashion House shake-ups among other things.
Emma Hill left Mulberry, Marc Jacobs left Louis Vuitton, Tamara Mellon started her own label… yep, 2013 definitely didn't hold back in terms of drama. We've been scratching our heads over this for quite a while, but we've finally compiled a list of our top 10 fashion moments from 2013.
Let us know what your fave fash mo of the year has been!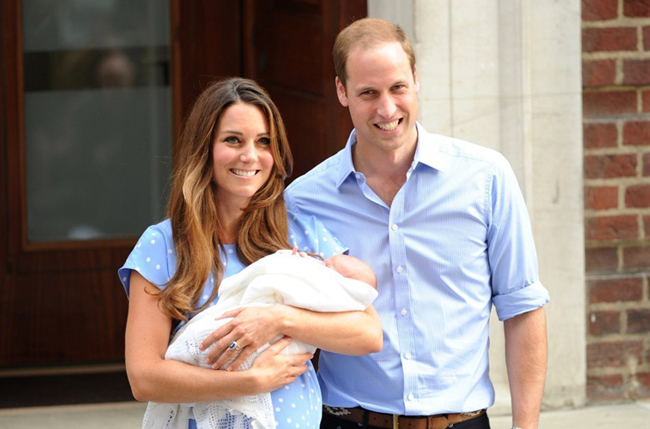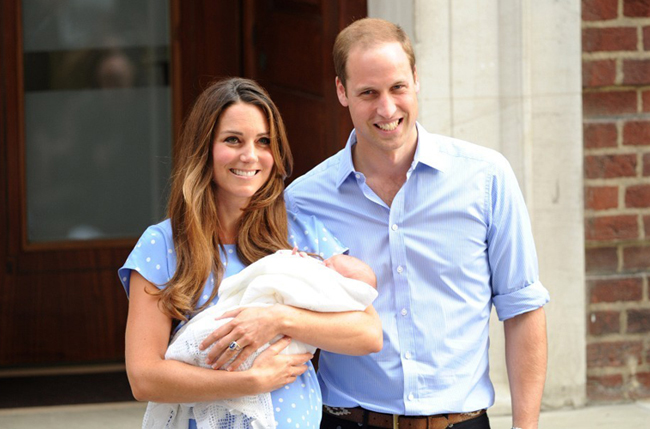 1. Prince George's birth. The birth of the Royal Baby was easily one of the biggest stories in the world, and we waited with baited breath to see what new mummy Kate Middleton would be wearing when she debuted her son – and our future King – to the world. Princess Diana comparisons were made due to the polka dotted nature of her Jenny Packham dress, but we just couldn't get over how fresh-faced and fabulous she looked after going through labour. What a superhero!
2. Nicolas Ghesquière in at Louis Vuitton. Marc Jacobs made headlines when he announced he would be leaving Louis Vuitton after 16 years at the helm. In other related news, Nicolas Ghesquière, who also sensationally left Balenciaga, was announced as his successor, prompting everyone to rethink what the future of the fashion House might hold.
http://youtu.be/WDU7zLAd2-U
3. Jennifer Lawrence at the Oscars. In general. Her jaw-dropping Dior dress which she apparently only tried on the morning of the Oscars, her epic Oscars win, and her comedic trip on the red carpet while collecting her gold man. And of course, the ability to laugh at herself!
4. The Met Gala. The good, the bad, the ugly, and the controversial, this year's Met Gala red carpet was one of the most talked about, ever. And that's largely due to the Riccardo Tisci floral dress that Kim Kardashian wore on the red carpet. Whether you loved it or hated it, we bet you were talking about it!
5. Rihanna's shock factor. 2013 has been Rihanna's most shocking year ever; from her River Island collection to her court battle against Topshop, it's all been going on. We think her Pour it Up video was definitely one of her most shocking, and therefore, it's become one of the most memorable.
6. The David Bowie Is exhibit. We don't think anyone could have predicted how successful the David Bowie retrospective at the V&A would have been – not even David Bowie himself. We also think its success led to David Bowie landing a Louis Vuitton ad campaign, and also being named the best dressed Briton in history!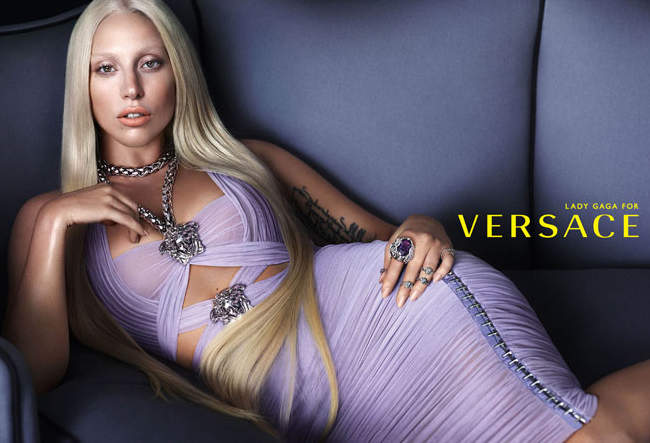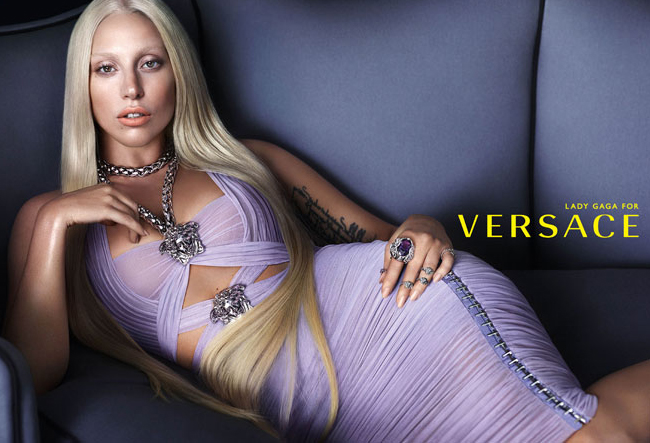 7. Lady Gaga for Versace. We love a celeb ad campaign, and we had a feeling that blonde bombshells Lady Gaga and Donatella Versace were cooking something up when they were snapped deep in conversation last year. We think Lady Gaga for Versace is one of the most natural collaborations of the year, and we couldn't be more chuffed with the way the ad campaign images turned out.
8. Tamara Mellon's In My Shoes memoir. After shocking everyone by announcing her departure from Jimmy Choo, Tamara Mellon released her juicy memoir this year – we couldn't put it down!
9. Beyonce's pixie cut (and other pixie cuts). Beyonce, she with the luscious golden locks, surprised everyone by debuting a brand new pixie cut earlier this year, prompting an instant rise in the trend. Other celebs followed in her footsteps, including Jennifer Lawrence, Pamela Anderson, Kristen Chenoweth and more.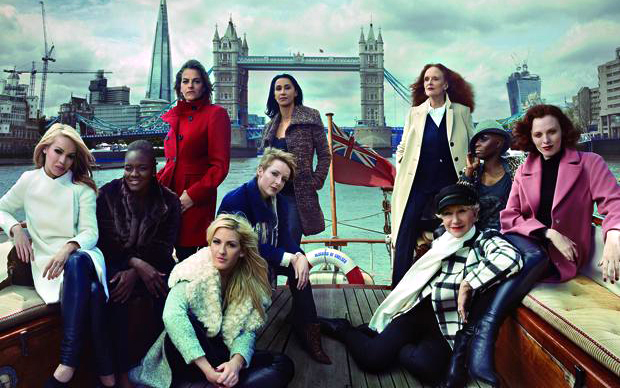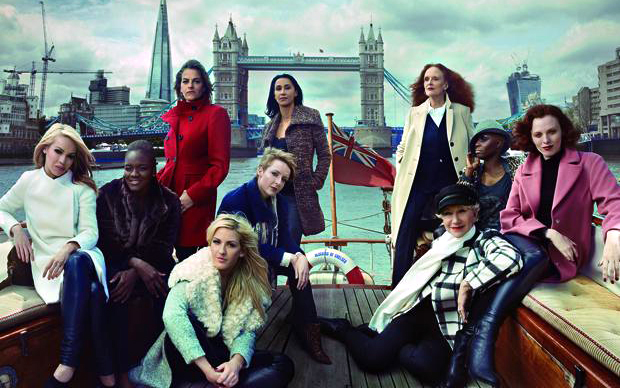 10. Marks and Spencer's Leading ladies. This ad campaign had it all – and everyone! Helen Mirren, Grace Coddington, Ellie Goulding and many more fabulous leading ladies all in one picture. Take that, every other ad campaign featuring just one famous face!