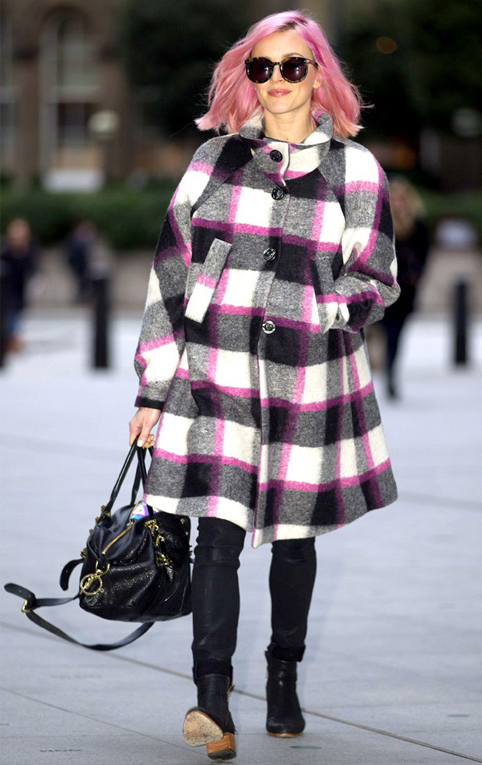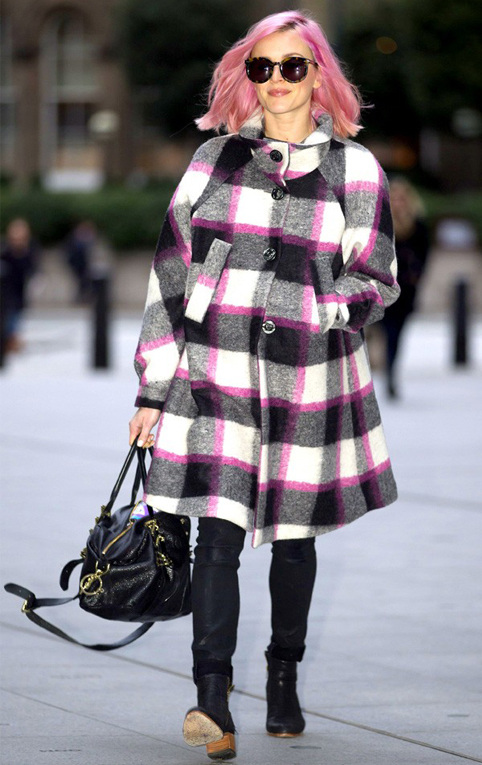 There's nothing like a bit of casual style inspiration, especially as awards season is fast approaching and we're going to be inundated with high glamour red carpet looks in the next couple of weeks.
Fearne Cotton not only showed us how to do casual cool, but she also showed us how to do colour coordination to the max, as the yummy mummy stepped out in London in a cute and very cosy looking checked coat that matched her newly dyed pink hair perfectly.
She rocked a fierce pair of leather trousers with some chunky heeled ankle boots, all of which were topped off very nicely with the ultimate celeb accessory: oversized sunnies.
It doesn't look like Fearne Cotton has let the brutal chill and strong winds of London get her down, and we're putting that down to her bright and ultra-cute outfit. Pass the hair dye!
[Image]