Last Updated on 10th January 2014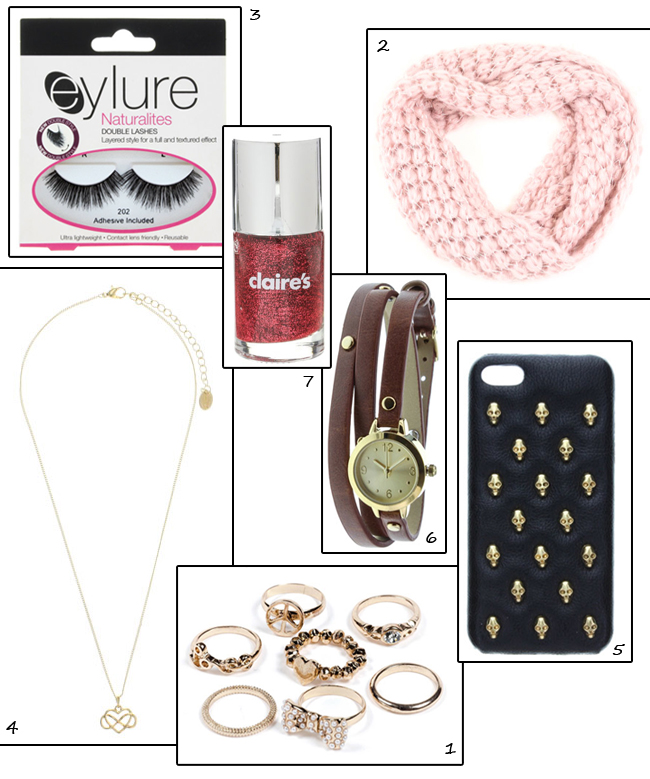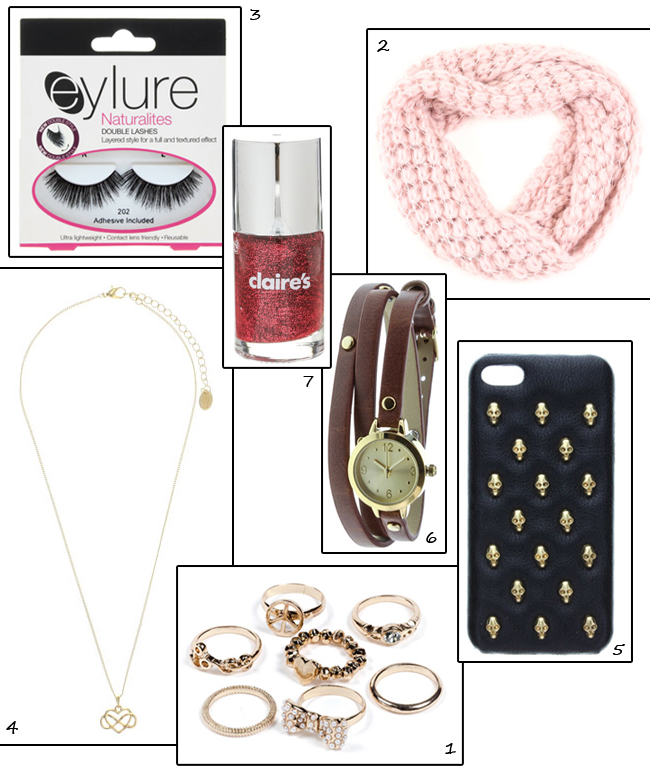 Who said we weren't allowed to make wish lists after Christmas? In fact, the post Christmas period is the best time to make a wish list, as it's the perfect way to beat the January blues. It's practically scientifically proven, so who are we to argue?
Take a look at our current wishlist from the Claire's website; cheap, cheerful, and totally wish-worthy!
1. Stacking rings have been one of the hottest jewellery trends of 2013, and it doesn't look like they're going anywhere this year either. Channel Nicole Scherzinger and other celeb trend-setters with this golden 7 pack! 7 stack ring set, £10
2. There's still a big chill in the air, so keep warm and embrace some softer colours all at the same time with this super-snuggly snood. Pink knitted sequin eternity scarf, £14
3. Everyone loves a good dramatic eye, and nothing will make your peepers stand out more than a bold pair of false eyelashes. Eyelure Naturalites 202 strip eyelashes, £8
4. Forget wearing your heart on your sleeve; wear it around your neck instead with this intricate, delicate gold pendant. Adorable! Heart infinity pendant necklace, £4.50
5. Give your phone some protection as well as some edge all at the same time with this tough talking skull case. Studded skull phone cover, £12
6. A great watch for lovers of layering; not only does it come with a wrap around strap, but the watch itself will look gorgeous paired with other fun pieces of arm candy at the same time. Tan wrap around studded strap watch, £14
7. Get into the Valentine's spirit early by giving your nails a sparkly red make-over. Let's face it, there's never a bad time to paint your nails this bold colour!