Last Updated on 30th June 2016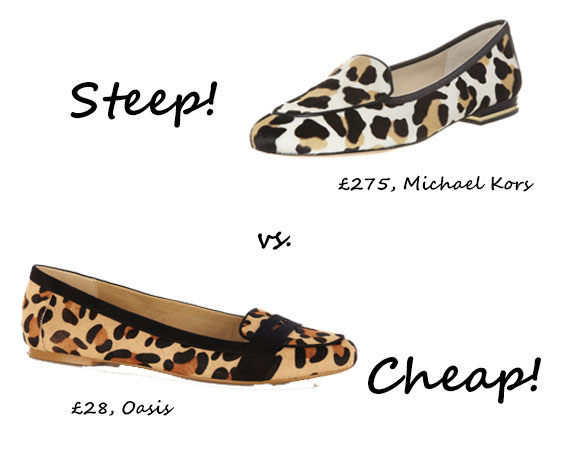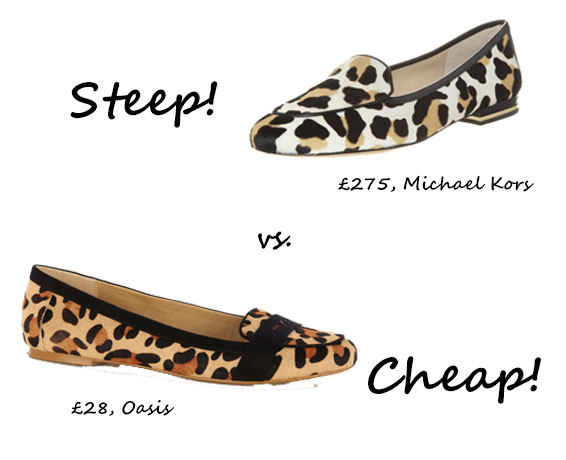 Gone are the days when heels were an absolute must, and sporting flats confined you to the naughty corner. Now, it seems comfort and style can sit side-by-side, and our heel-ravaged feet couldn't be happier!
But, like most 'sensible' things, flats don't have to spell B-O-R-I-N-G. No. Splashed in leopard-print, we can't get enough of this week's Steep.vs.Cheap loafers, and we've even done the leg work to track down the best buys to suit all budgets.
In at the steep end; the Michael Kors Jesyln slip-ons (£275) are a winner if you're looking to spend the pennies. Crafted in luxurious calf hair and leather, these classic beauties will work wonders to amp up an off-duty look.
But, if you're perspiring at the thought of parting with so many pounds, then fear not! We've hunted down the perfect high street alternative at Oasis (£28) that'll have you looking equally as stylish – even when it's a jeans-and-tee kinda day – for a fraction of the price!
Will you save or splurge?
Steep: Michael Kors Jeslyn slip-ons, £275, available at Zalando.
Cheap: Leopard-print loafers, £28, available at Oasis.