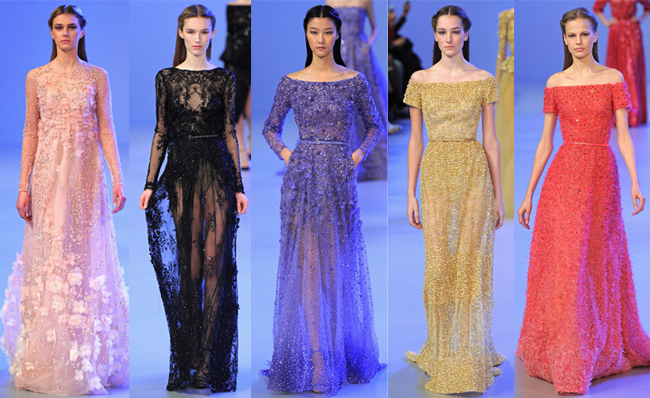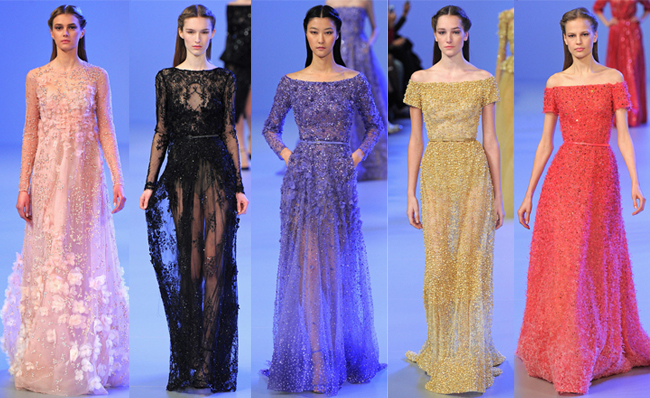 Yet another exquisite few days in Paris for Couture Fashion Week, as Elie Saab, Armani Prive and Valentino each presented their latest collections.
Elie Saab, one of the kings of the A-list red carpet, didn't disappoint with his collection which was comprised of dresses in his signature floaty, embroidered and applique styles. Always one of the sweetest and prettiest collections to hit the catwalk season after season!
We couldn't help but envision Cate Blanchett in the majority of the Armani Prive dresses; firstly because we can imagine Cate Blanchett in pretty much everything, but also because we have the Oscars on the brain. Although there was also a lot of slick and fierce tailoring in abundance, the sparkles and more glam ensembles are definitely what got our attention. It's awards season, we can't help it!
Armani Prive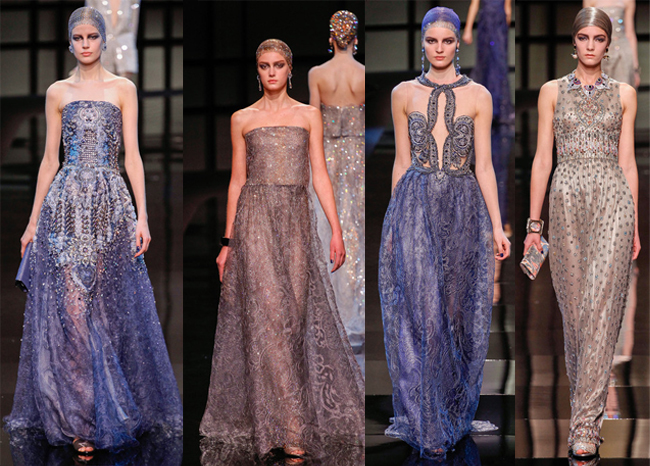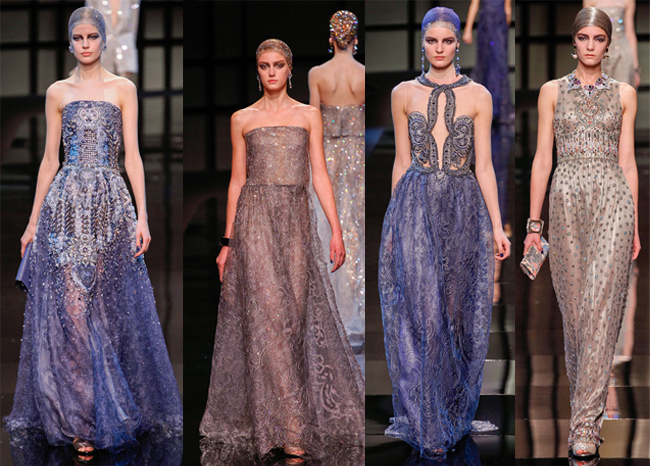 Valentino