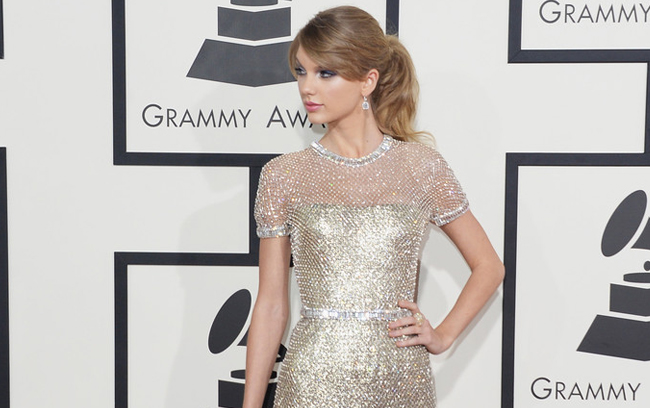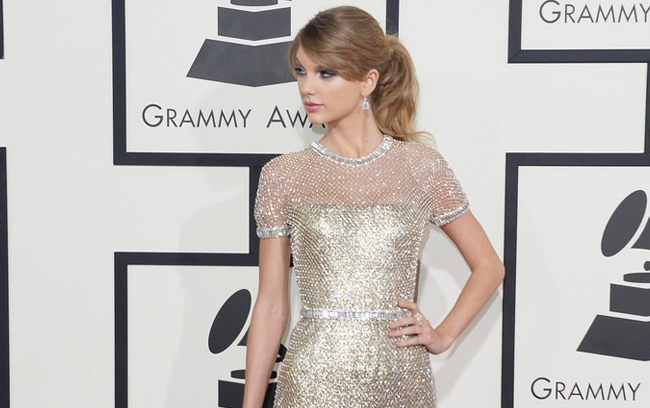 We were quite happy to sacrifice another night's beauty sleep for the 56th Grammy Awards which took place in Los Angeles yesterday, as the red carpet was as riveting as ever!
We're eternally grateful for the invention of satellite TV and live streams, otherwise we wouldn't have got the full "chain mail" effect of Taylor Swift's stunning Gucci Premiere dress which was the talk of the red carpet and MFL HQ this morning.
Another lady who got us talking for all the right reasons was Katy Perry, who gets the award for "most apt dress" thanks to the Valentino Couture music note dress she stepped out in. She gets extra points for lifting a look off the Couture Fashion Week runway so soon after its catwalk debut!
Rita Ora decided to go for a short, sweet and sexy look on this occasion, swapping her usual gowns for a dazzling, reflective Lanvin dress. Well, if you have a body like Rita's you might as well make the most of it and show it off, are we right?
Check out the full list of ladies who impressed us on the Grammys red carpet last night; who gets your best-dressed vote?
Katy Perry in Valentino Couture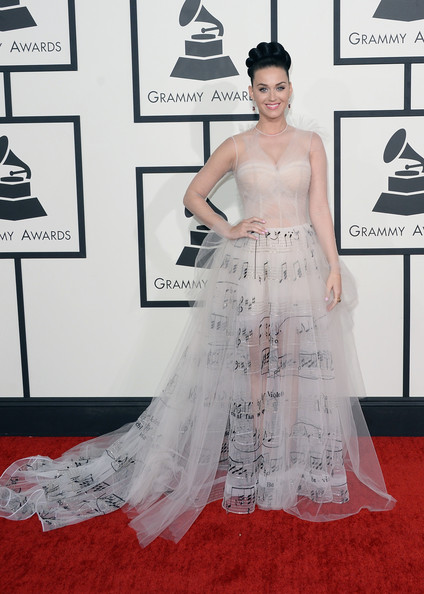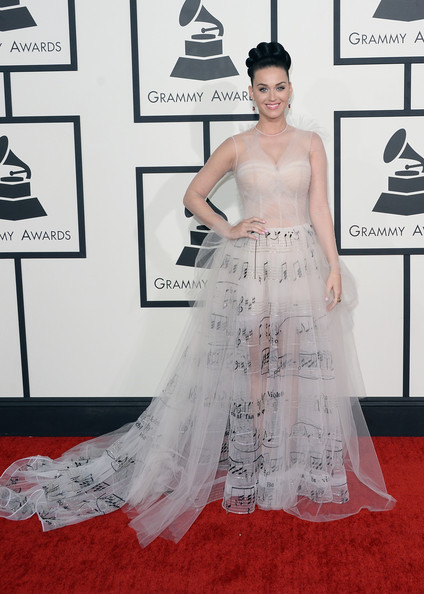 Taylor Swift in Gucci Premiere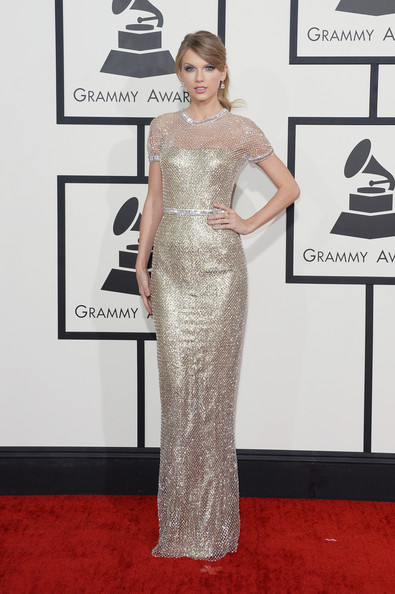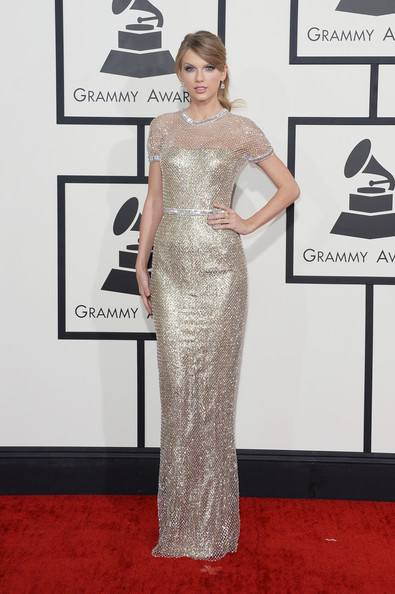 Rita Ora in Lanvin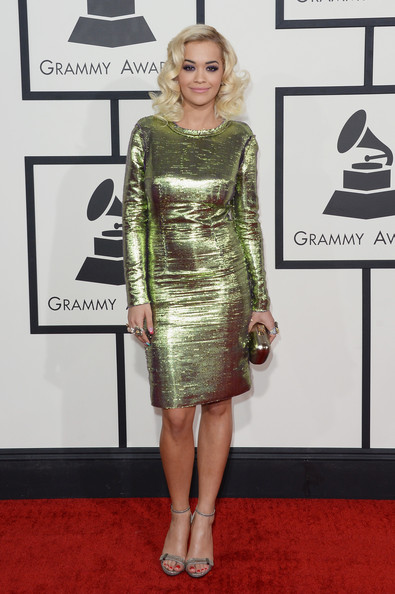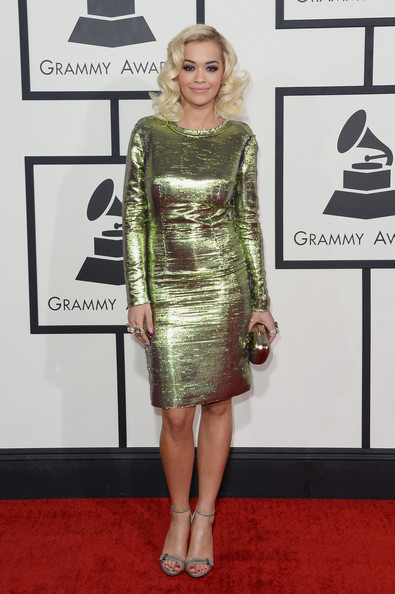 Alicia Keys in Armani Prive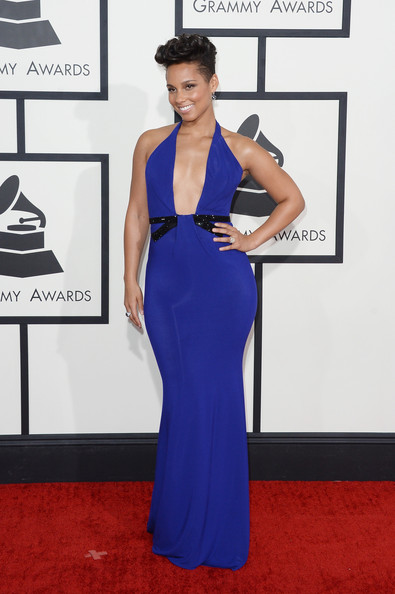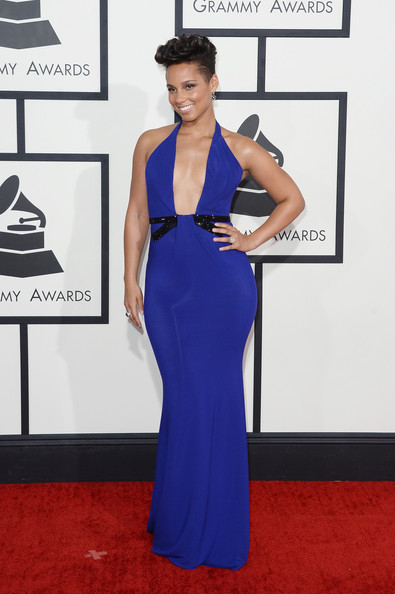 Iggy Azalea in Elie Saab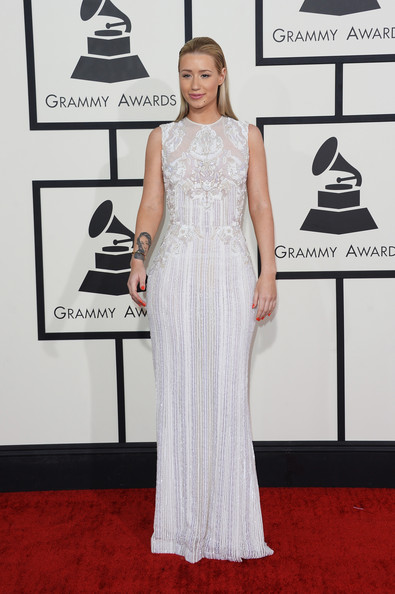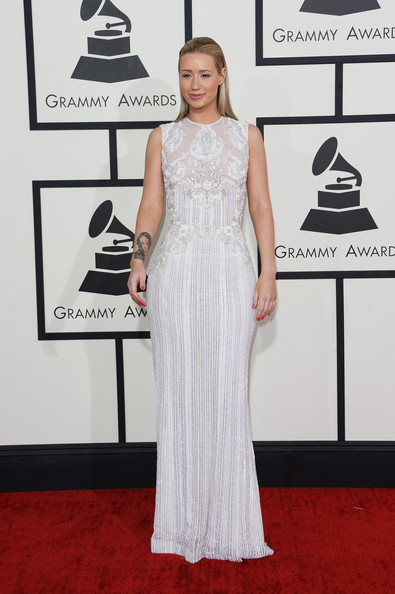 Zendaya Coleman in Emanuel Ungaro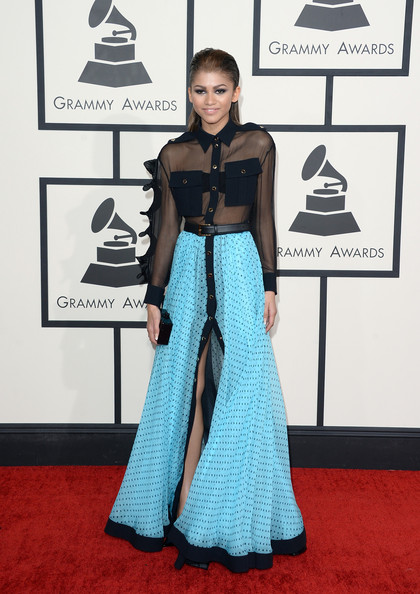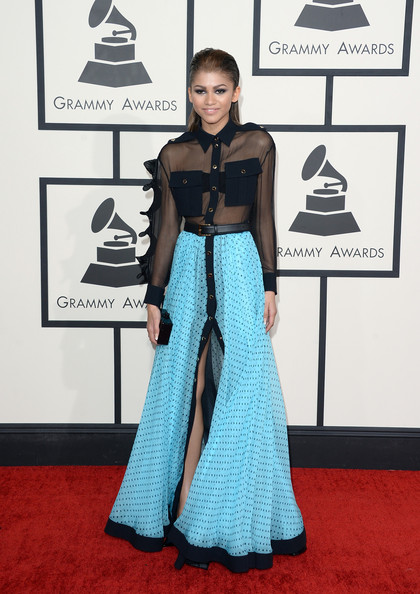 Sarah Hyland in Emilio Pucci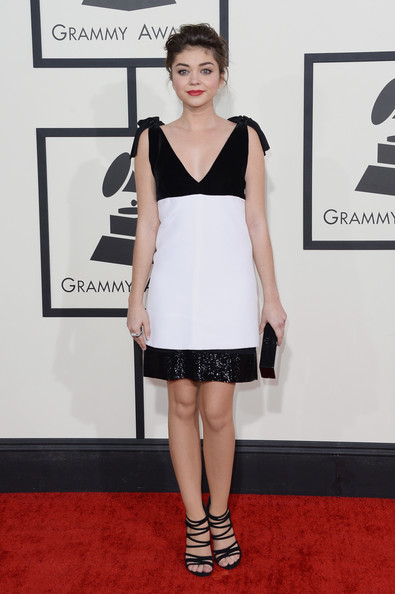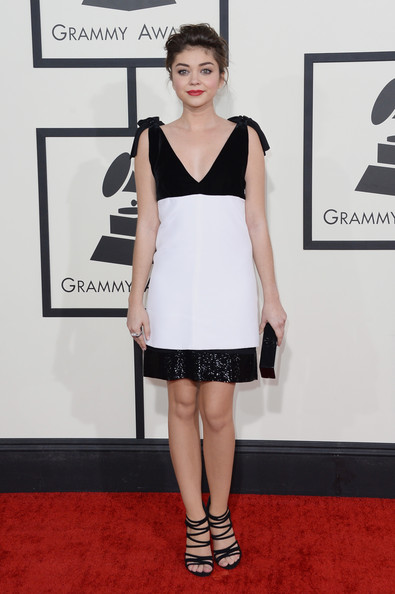 Ciara in Emilio Pucci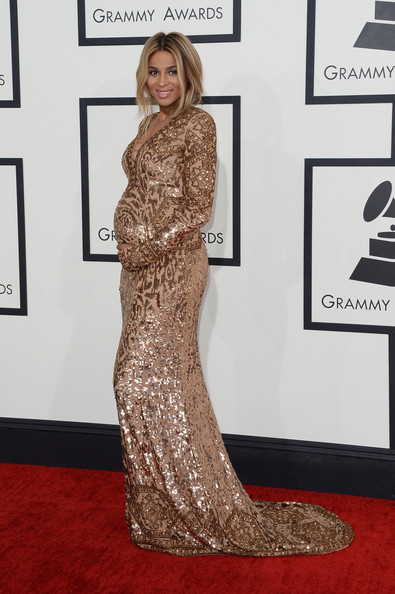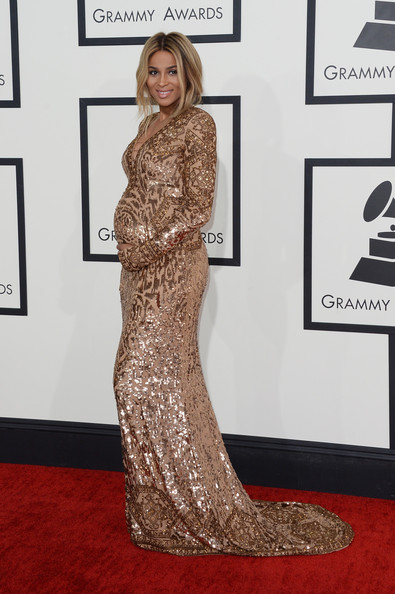 Pink in Johanna Johnson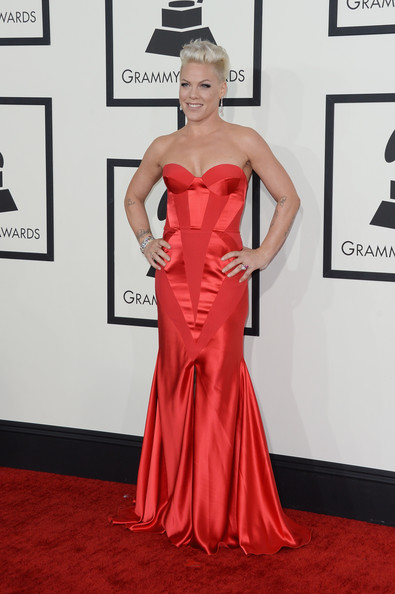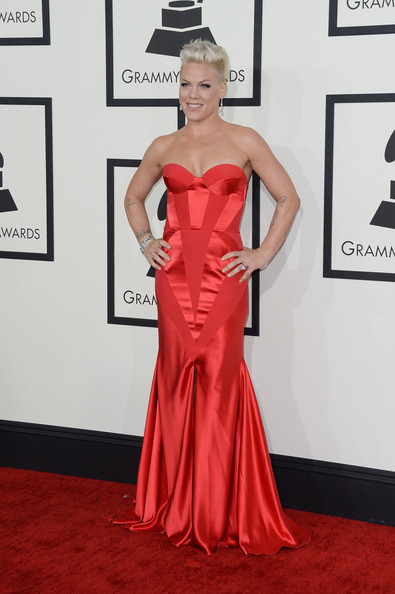 Anna Kendrick in Azzaro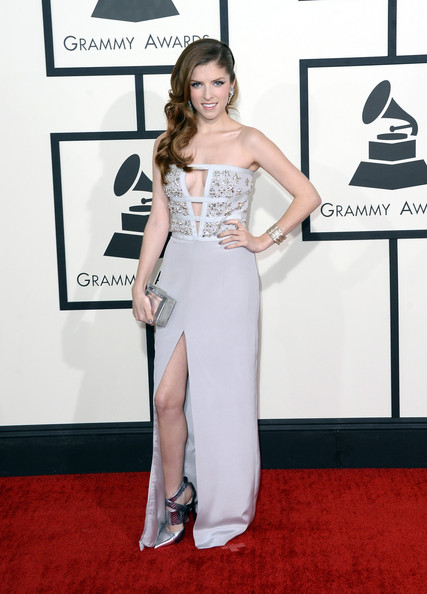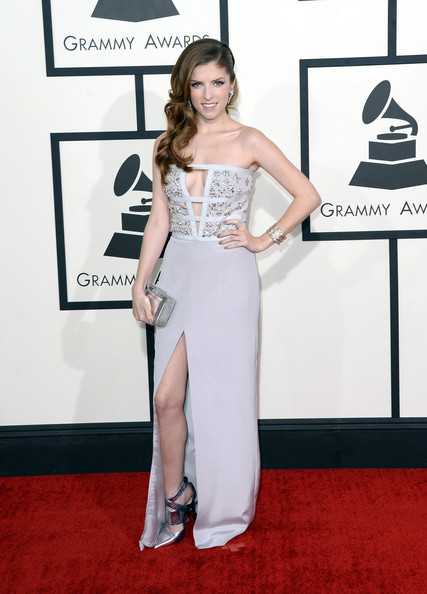 Madonna in Ralph Lauren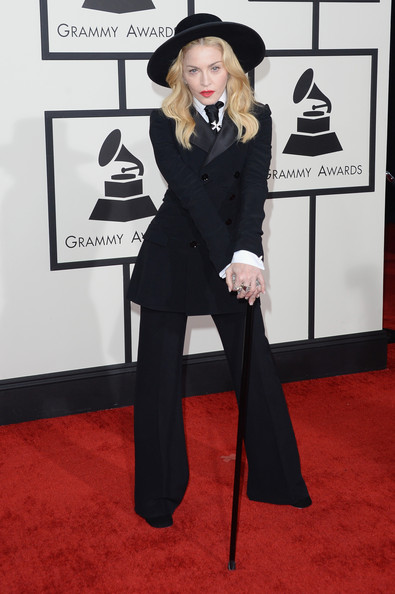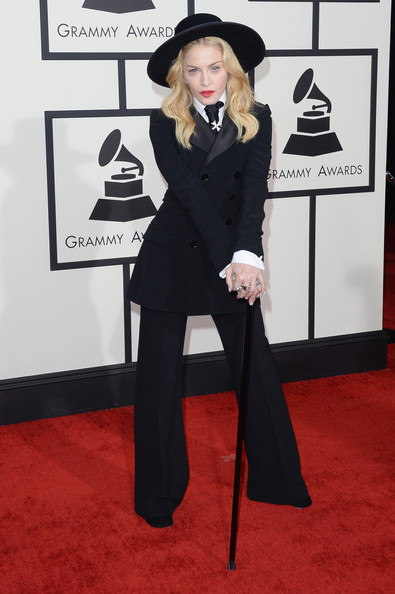 Ariana Grande in Dolce and Gabbana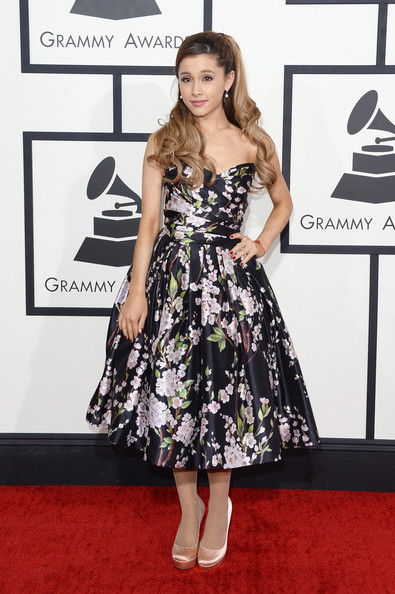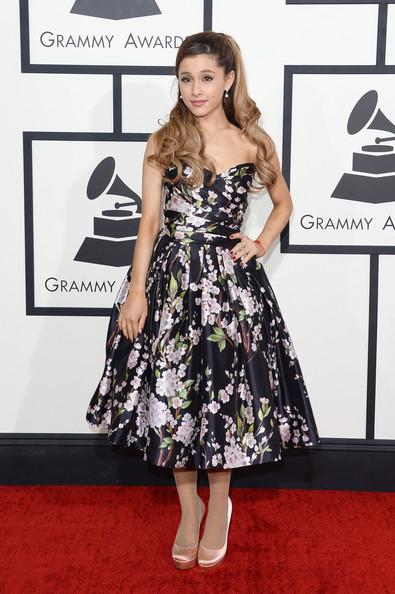 Anna Faris in Fitriani