Last Updated on 4th February 2014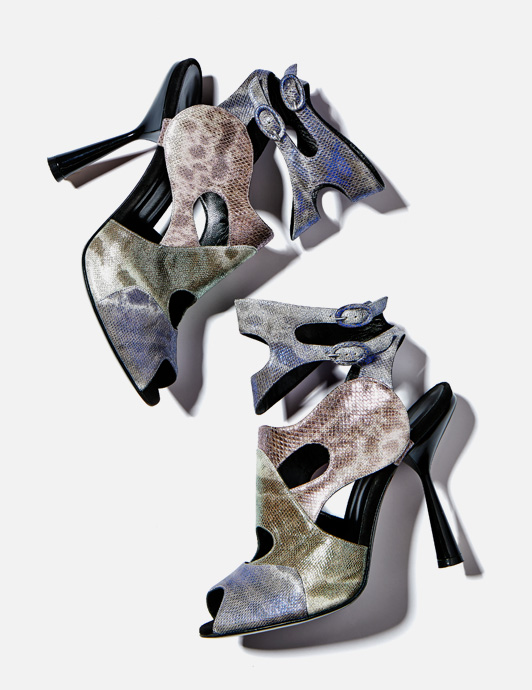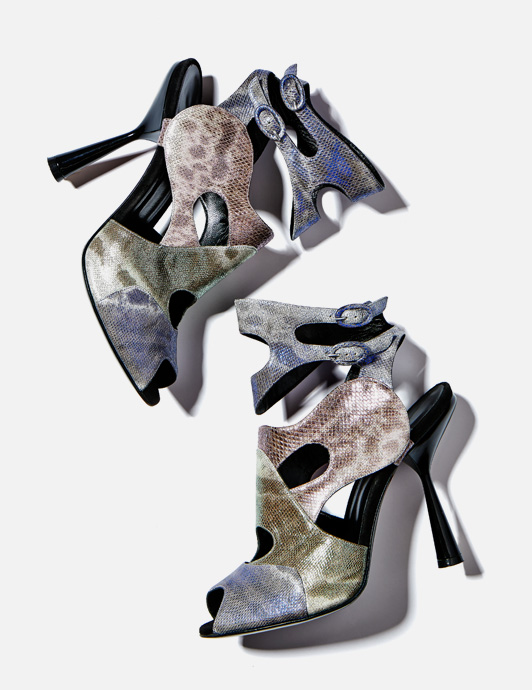 Shoescribe loves a good collaboration, and we're pretty excited to learn that the latest big name it's working with is none other than Pierre Hardy. A belated Christmas present, for sure!
Pierre Hardy has created a shoe in a brand new and exclusive style with a unique drop heel – it's pretty much what shoe dreams are made of!
"It has been the fusion of different influences, but all have in common this aesthetic of "random" shapes, fluid surfaces, curvy patterns: a little bit of the "Lava" lamp from the '70s, some shapes from Yves Tanguy's "surréalistes" landscapes and also some random cut-out from Jean Arp," Pierre Hardy said about the creative process surrounding the shoe. "But in the end, the colors, the textures create a quite different feeling, far from all these references.
"I love cities and I hardly take my inspiration from nature. In general, it comes from the influences around me: design, architecture. Sometimes even quite far from the fashion universe!"
We love the shoe, regardless of the inspiration! The sandals come in reptile leather, have a 4.7 inch heel, feature a laminated effect, a leather sole, a covered heel and even come in a protective shoe bag. Oh, and they retail for £755!
Watch the video below to check out the shoe in all its glory!