Last Updated on 3rd February 2014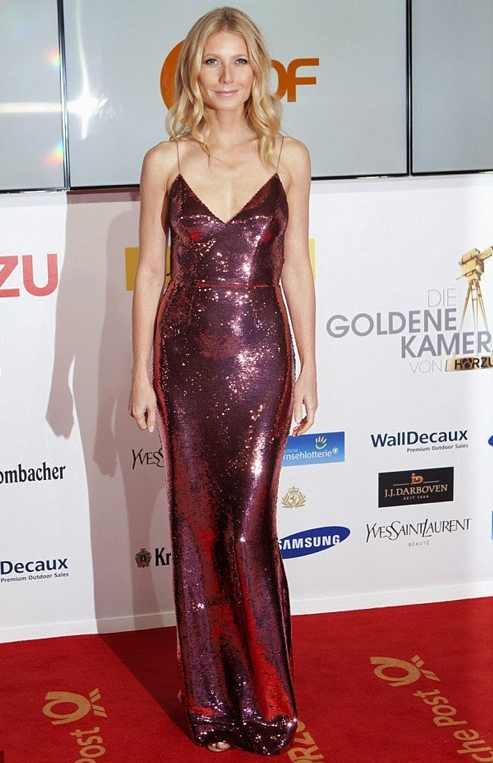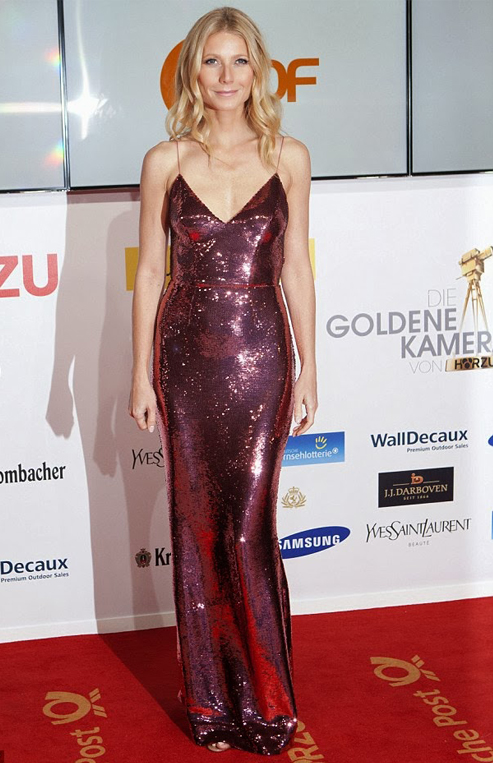 Gwyneth Paltrow seldom puts a foot wrong on the red carpet – or anywhere else for that matter!
She doesn't have to be in Hollywood walking the Oscars red carpet to make a style statement – every day is a stylish day for Gwyneth Paltrow! And with her enviable body and endless supply of designer threads, who can blame her?
Gwyn walked the 49th Golden Camera Awards red carpet in Berlin at the weekend, turning heads in her floor-length, sparkling, plunging ruby red gown by Prada. Is it just us or does anyone else think this dress was made especially for her? We doubt anyone can pull it off in the same way – especially with that seemingly unsupported cleavage!
Although her make-up and accessories were kept on the simple side, her golden glow and wavy tresses were the perfect accompaniment to the dress. She got the balance just right, making this one of our fave Gwyneth Paltrow looks of the year!