Last Updated on 5th June 2016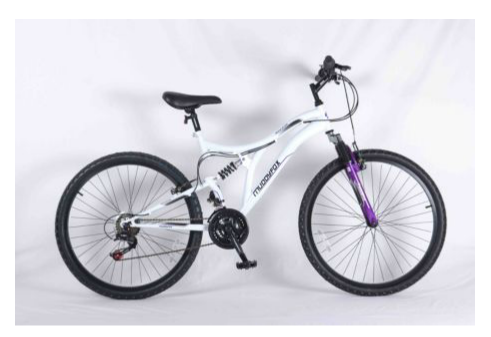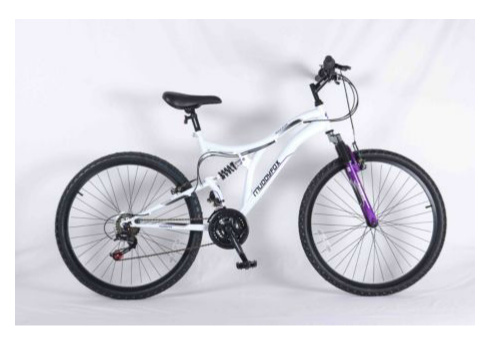 It's Monday which means you're probably not in a great mood, but we have something that might make brighten up your day: a fabulous new competition. And who doesn't love a good competition?!
To help kick start a healthy 2014, we're giving away this amazing Muddyfox White Orchid 26 inch Mountain Bike which usually sells on the Argos website for £150!
If you're anything like us, you may have pledged to get healthy and become more active year after year, but have never found the time to do it. Joining a gym can be pretty expensive and time consuming – not to mention pretty boring seeing the same scene day in and day out and fighting for sweaty, greasy and germ-ridden machines – but that's not the only activity that can help you lose weight and become more active.
Cycling has so many health benefits, and it makes working out and getting fit fun again. You could use your bike to go riding at the weekends and check out different scenes every day; better still, why don't you find a friend who has a bike to go cycling with? There's nothing better than exercise and a good chinwag at the same time! You can even cycle to work when the weather gets a bit better which not only has health benefits, but you'll save on transport costs too! Ah, the benefits of having a bike!
All you have to do to be in with a chance of winning this beautiful bike is simply enter your email address in the sign up box below and cross your fingers. The last part is optional, but it wouldn't hurt, right?
[mc4wp_form]
The competition starts today and ends on 28th February 2014. The winner will get their shiny new bike within 28 days of Argos receiving their address.
This competition is only open to UK residents only and the prize may vary if the bike in the pic is unavailable. Good luck!