Last Updated on 4th February 2014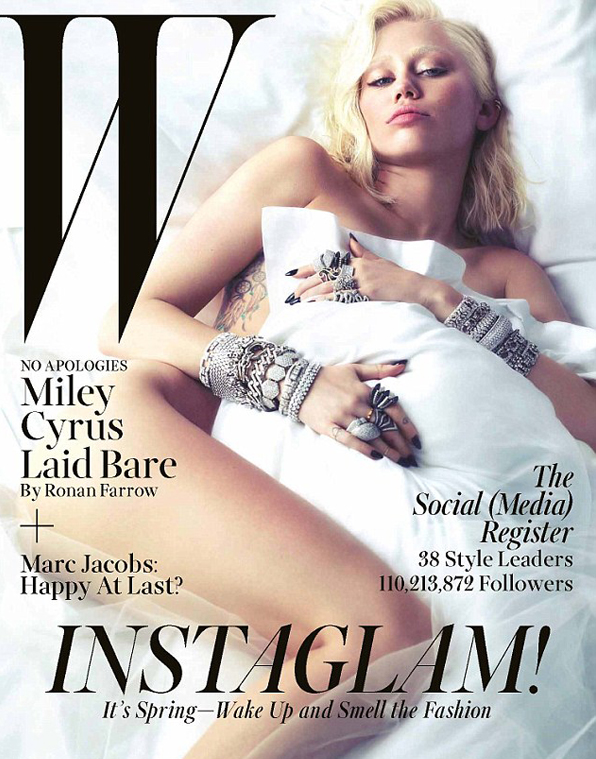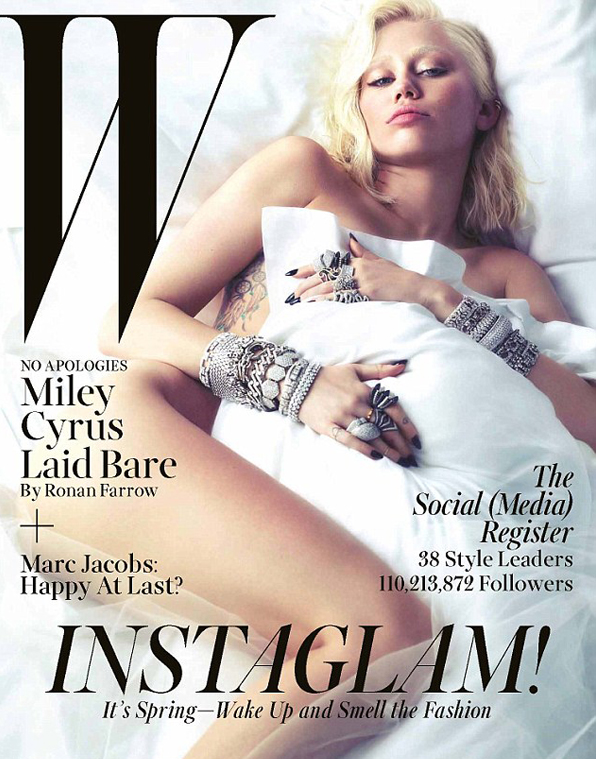 Apparently this is Miley Cyrus posing nude for the front cover of W magazine, but give the bleached brows, faux hair and crazy amount of Photoshop, we can't actually be sure.
The cover of W magazine is trying its best to convince us it's her, so we're going to take a leap of faith and trust the mag on this one.
Her interview is just as provocative as her pictures, where she talks to Ronan Farrow about her Disney days, not "loving" kids, her parents, and controversially using black people and little people as accessories during performances…
"I don't give a s***," she said. Starts off nicely, then!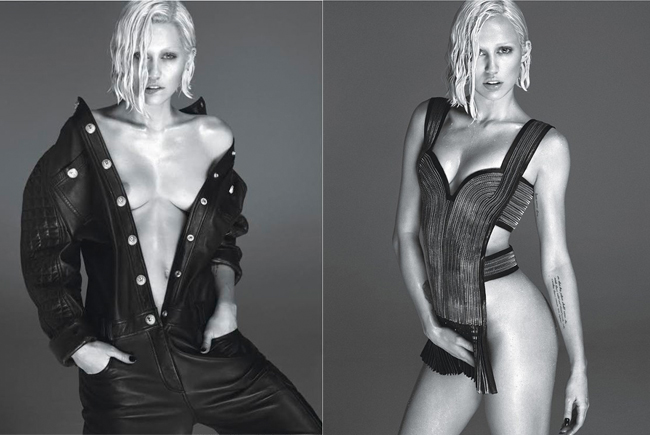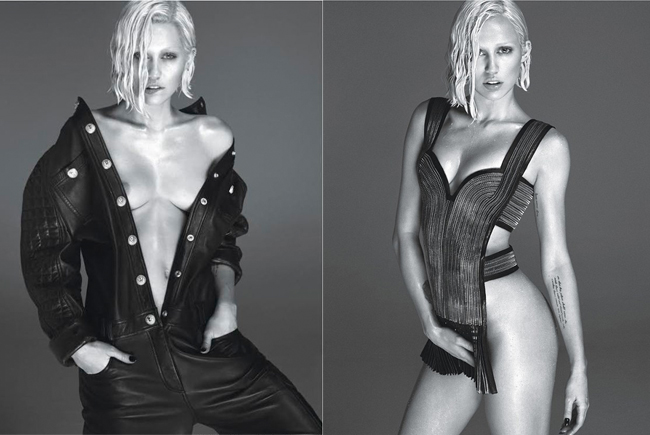 "I'm not Disney, where they have, like, an Asian girl, a black girl, and a white girl, to be politically correct, and, like, everyone has bright-coloured T-shirts. You know, it's like, I'm not making any kind of statement."
And what about that not loving kids comment we mentioned earlier?
"I don't love kids. They're so f***ing mean. Sometimes I hear kids with their parents, and I want to go over and, like, smack them myself .

Like if they meet me, they'll be like, 'Mum, don't you know how to use an iPhone? Like, can you take the picture?' I'm like, 'Dude, if I ever talked to my mum like that when I was a kid, I would have had no phone, no computer, no TV, no anything.'"
She does have a point – who would have thunk it? You can catch the rest of Miley's honest, candid interview and see the rest of her pics in W's latest issue.