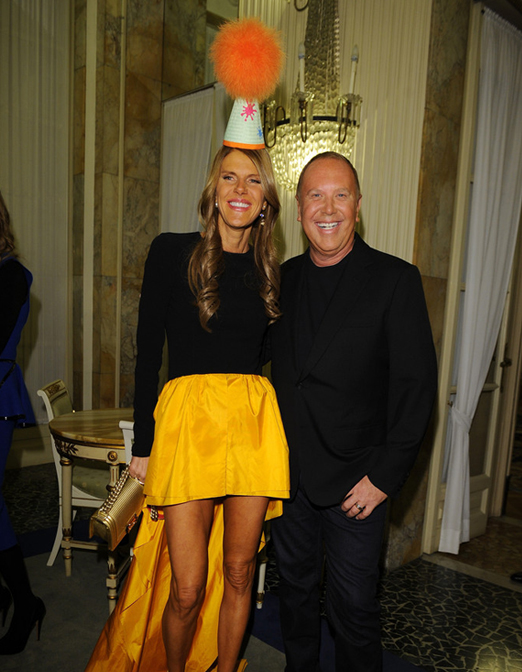 He's done it!
It's been announced that American designer Michael Kors has finally reached billionaire status after his company rose by 17% in the stock market, increasing his net worth by a whopping $34 million. He now joins the likes of Tory Burch and Sara Blakely (the woman we owe Spanx to) in the billionaire fashion club. Congratulations!
Michael Kors Holdings Ltd. peaked at $93.18 on the stock market yesterday, but the company's profits had risen by 77% in the last quarter, so it wasn't just an overnight fluke.
The designer and former Project Runway judge might have reached billionaire status sooner had he not cashed out along the way; he reportedly had over 15 million shares in his company two years ago, but now he only has around 4 million.
Still, he obviously knew what he was doing and we bet he's pretty chuffed with himself this morning!
We're looking forward to seeing what he comes up with during New York Fashion Week later this month; will it be a lavish affair to showcase his new billionaire status?