Last Updated on 6th February 2014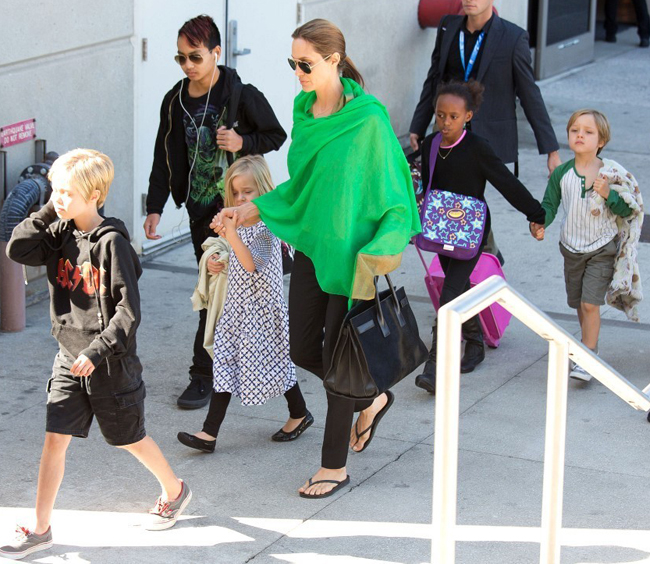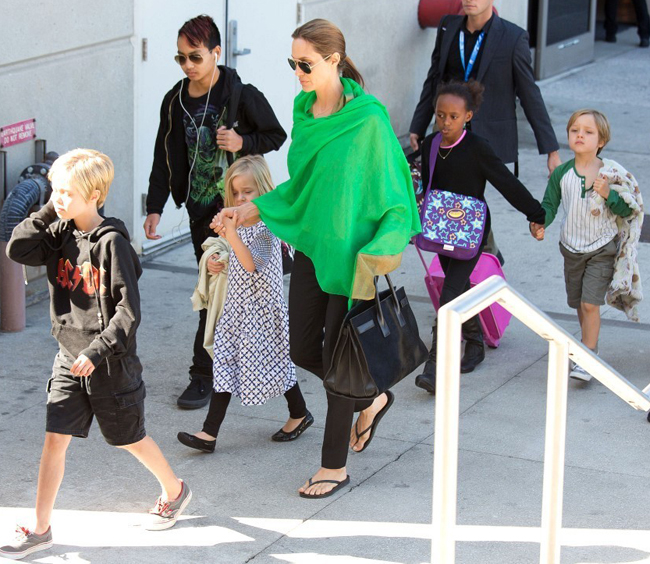 It's not often we see Angelina Jolie wearing colour, so when she does we're obviously going to make a huge fuss and jump up and down and wave our arms about excitedly.
The yummy mummy and Maleficent actress was all smiles as she and Brad, along with their ever-expanding and super-adorable brood – stepped off touched down in Los Angeles after a long haul flight from Australia. And it's safe to say her outfit definitely matched her mood!
Ange's bold green pashmina may have doubled up as a blanket on the plane or it may have been a conscious fashion statement – it doesn't matter what the reason for her sartorial choice was, the point is, we love it!
And we would love to see her mix it up on the Maleficent red carpet in a few months and go for some brighter ensembles to juxtapose the dark and brooding nature of her Disney character.