Last Updated on 12th February 2014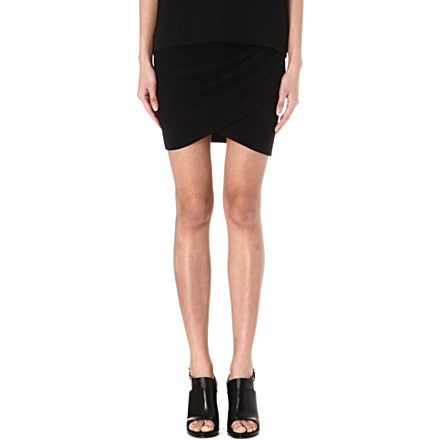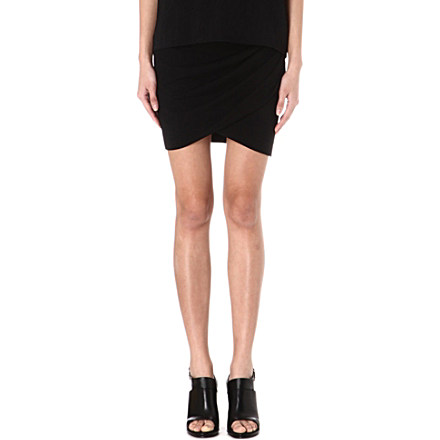 Skirts. We can never have too many, but rather interestingly, the varying styles and lengths have significantly defined perceived conceptions of the 'new women' and femininity. From the 1920s beaded flapper, flirty 50s circle or late 90s grungy denim, skirts have been just as influential on culture as they have our style.
One skirt that shook up modern cultures, along with our desire for the perfect pins, is the mini skirt. Making waves in the 60s, the design freed young women from the historical convention of dressing in the style of their mothers.
As British youths began to demand their own identity, a young political entity gained a voice and created a new and distinctive fashion that embodied their own political views – this is why the mini skirt is a must-have fashion item; it signifies a point in time where women were given the choice to dress exactly how they wanted.
Championed by creative types such as Mary Quant and Twiggy in the 60s, it became mainstream in the 80s and even office-wear in the 90s. However, if worn wrong, you can cross the line of feminism loving fashionista into dangerous Christina Aguilera 'Dirty' territory.
So, what's the best way to wear a mini today? Firstly, with confidence; feeling comfortable in your own skin is the first step to feeling beautiful in your clothing. If you're a little shy of your legs, try some fun exercise to boost morale and tone your pins. Dancing is a great way to achieve limb-perfection. After all, have you ever seen a dancer with bad legs? Zumba is a high-adrenaline way of sculpting legs Naomi Campbell will be jealous of. Simply find a class near you here, get a decent pair of dance shoes from an expert retailer like Dancemania and get the mini ready.
As far as style goes, there are lots of variations on the mini that work for all kinds of body shapes. If you're a little on the short side with curvy hips, get something that nips in at the waist and makes the most of your shape. This feminine Miu Miu floral number from Net-A-Porter creates a beautiful silhouette and can be worn through the day and well into the evening.
If you're lucky enough to have floor to ceiling pins, accentuate them in an eye-catching A-line mini. This silk floral Valentino design from Far Fetch has a hint of 60's nostalgia and would look stunning in summer with a light tan, colourful flats and cute-collared jumper.
If you want to create the look of curves with the perfect, every-situation little black skirt, the Helmut Lang draped crepe skirt from Selfridges is the ideal way to add a little sass into your everyday. This mini-skirt would look just as cute paired with an oversized jumper for through the day as it would a chic blouse and towering Louboutins for an evening of glamour.
So there you have it. A how to wear and three of the best new season designs to ensure you keep the mini skirt a fashion staple for decades to come.