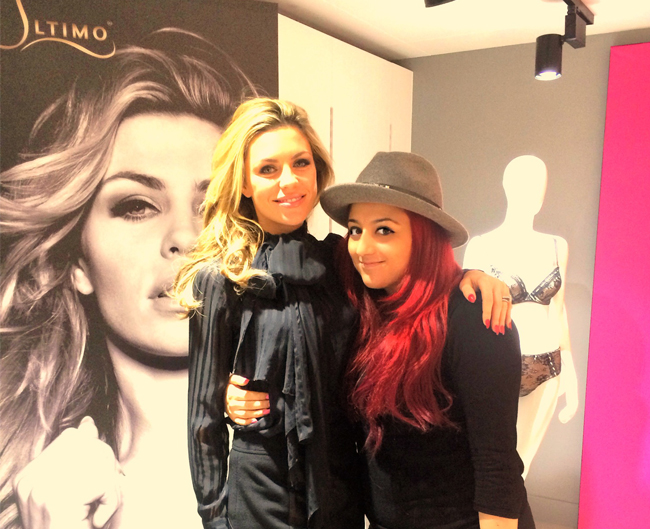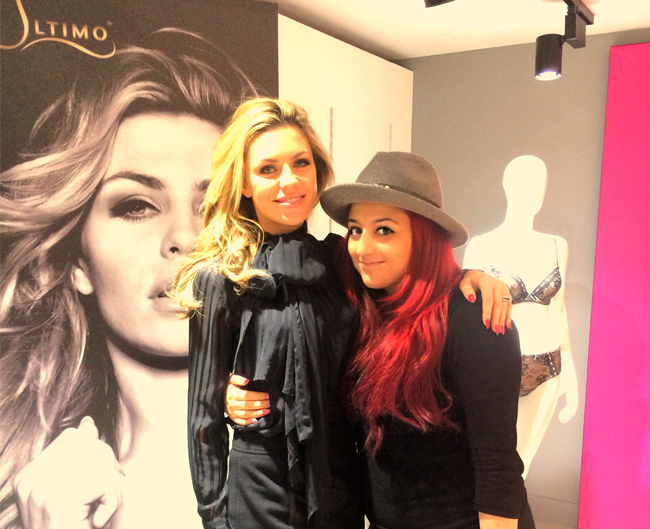 After Ultimo's new face and body Abbey Clancy met with her adoring fans at the Debenhams in Oxford Street to showcase the new Ultimo Valentine's collection, we grabbed five minutes with her to talk all things lingerie, body confidence, and fashion!
You've achieved so much in your career is there anything you specifically want to achieve?
I've never really had a plan with everything I've done, it's things that have just come up and I've said yes or no and generally anything that's enjoyable
Do you feel pressured still doing lingerie shoots? How do you gear up your body and your mind and get in the zone for doing it?
I do like my food, but a week before I probably won't be eating red velvet cakes every day! Just trying to be a little bit more sensible. Most of the time I will work with photographers who I'm comfortable to be around and a good team so I think that helps.
So you don't get nervous in the build up to it?
No, not anymore.
What's your favourite piece from your collection?
I like the "Hallie" set, it's gorgeous. It looks amazing on and it's really comfy, but still sexy.
What's your relationship with lingerie and how do Ultimo bras make you feel?
Oh I'm obsessed with underwear. I never not have matching sets on. I've got a bikini and underwear fetish, I love it! So to be asked to do Ultimo is just like a dream job, it's amazing. I love all of the range, I own it all, and I wear it all the time!
Does it make you feel sexier wearing it [Ultimo]?
I think you do. I think if you've got nice underwear on, you automatically feel better.
What's your favourite fashion brand/label?
High-street; I love Zara, it's my favourite place and I also like The Kooples. Sandro I really like too. High end; I like Alessandra Rich. Day to day, I just wear jeans and blazers. Burberry always does a good one.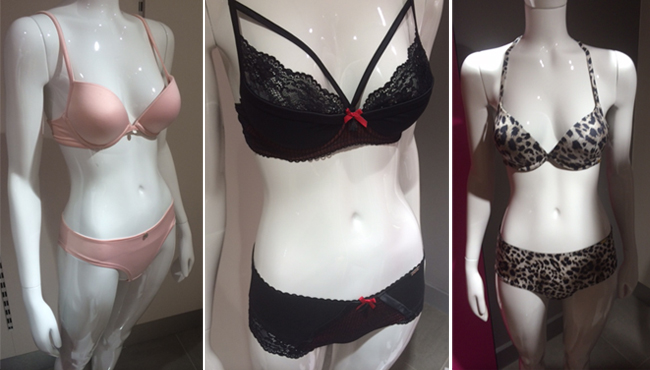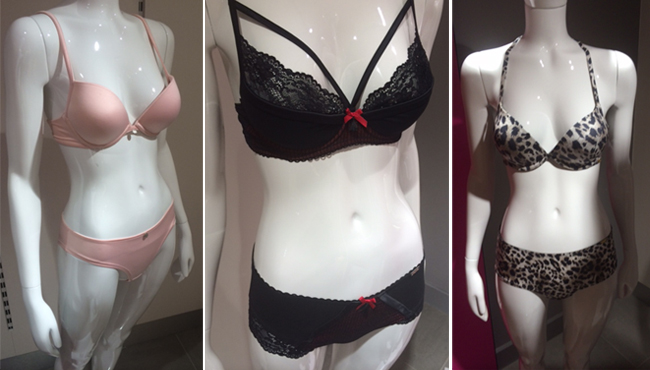 Everyone is known for a certain signature look. What's your typical go-to outfit?
I wear my leather pants every day and a black vest. I've got loads of clothes, yet I wear the same thing… I'm not very good at putting outfits together! I know what I like but I always go to my black vest, leather pants and a pair of ankle boots.
Is there anyone who particularly inspires you?
My mum. She's my biggest inspiration. She's an amazing woman. She's strong, she brought up four kids, and she looks fantastic and is a good person, so she's my inspiration. Fashion wise, I'd say Brigitte Bardot.
What's the secret to looking and feeling body confident?
A good hair and makeup artist! Only joking! I think us girls can feel up and down all the time. I think you have to try and be happy in life and then you can feel happy in yourself.
What do you make of the Ultimo AW14 collection?
I love it. I think all the collections are amazing. I just can't wait to shoot it; it'll be an amazing shoot. We're shooting at the end of April and I've had a sneaky peek and there are a lot of prints coming out, a lot of leopard print which I love. (Ed note: you heard that here, first!)