Last Updated on 13th February 2014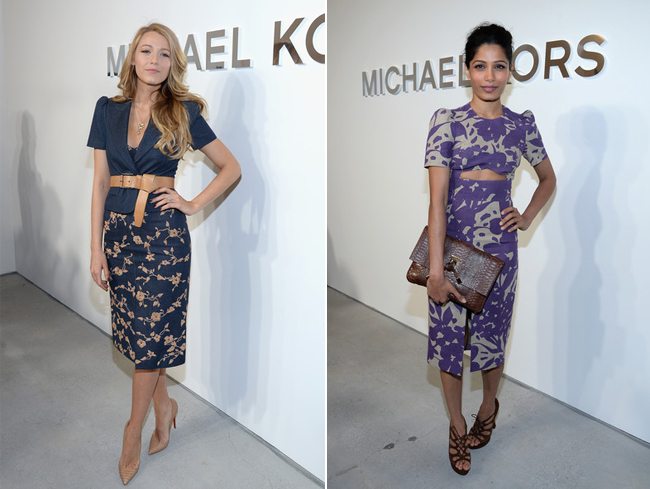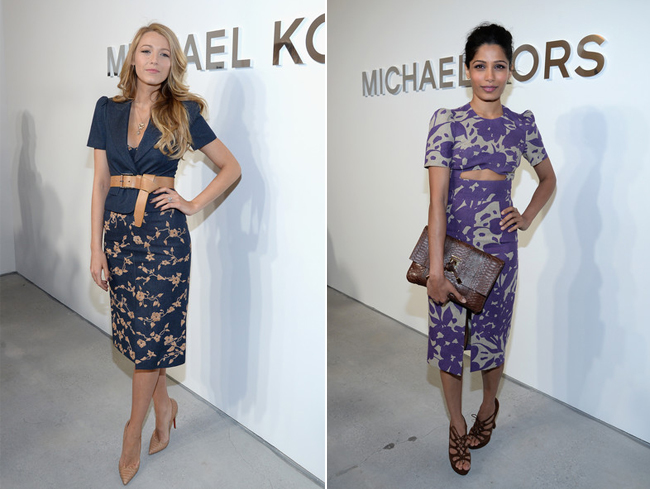 We think the Michael Kors autumn/winter 2014 front row might have been one of the most fashionable – and high profile – ones for the whole of New York Fashion Week.
Blake Lively rocked up to the Michael Kors show in the designer's spring/summer 2014 threads, which consisted of a smart dark blue short-sleeved jacket, a tan belt and a floral pencil skirt with a sexy slit in the front.
Well, when you've got pins as perfect as Blake, it would be rude not to show them off, right? Her hair, as usual, was flawlessly shiny and tumbling over her shoulders in that effortless Blake Lively way/Mrs Ryan Reynolds way. We're not jealous at all, honestly…
Elsewhere on the front row was Freida Pinto, who also turned heads in her floral MK ensemble. Although her look was elegant, feminine and somewhat conservative, she added a little bit of sexiness thanks to the cut-out peek-a-boo detailing at the top. The oversized clutch was also a nice touch, especially as it complemented her shoes perfectly.
Two gorgeous ladies; we can't wait to see them step out in the designer's new-season pieces!