Last Updated on 18th February 2014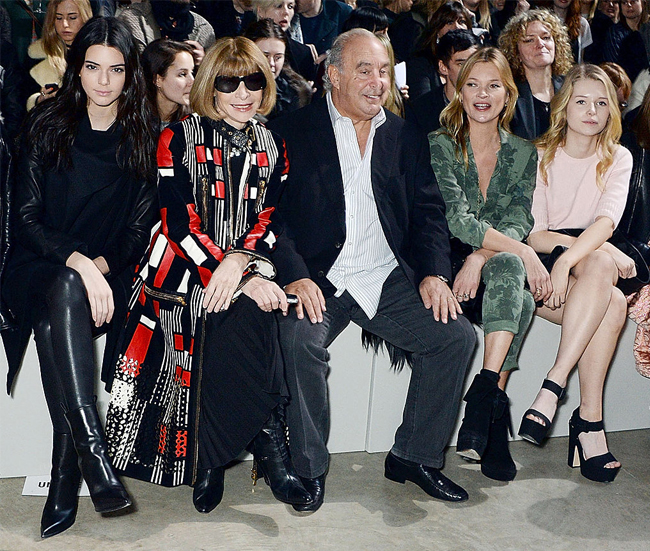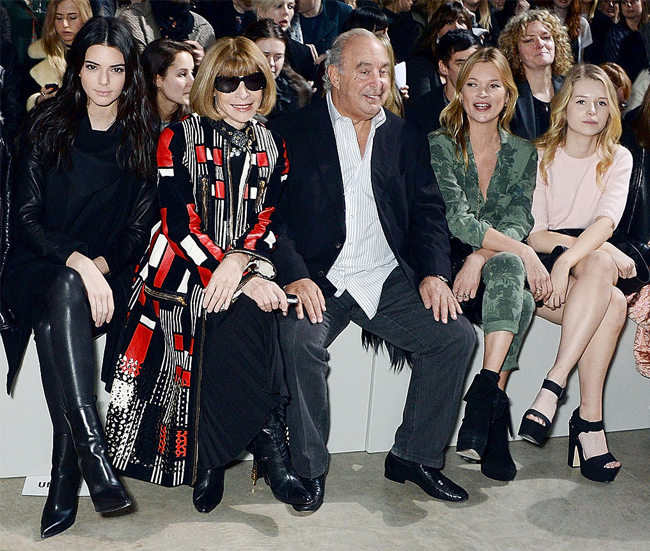 While her older half sister Kim Kardashian is in the Big Apple promoting Dash, Kendall Jenner is right here in London – getting chummy with none other than American Vogue editor in chief Anna Wintour.
Kendall and Anna were spotted next to each other on the Topshop Unique front row during London Fashion Week (they reportedly talked about Newcastle of all subjects…) – but what does their new friendship mean? Does it mean that Kendall might well be on her way to landing a coveted American Vogue front cover – a Kardashian/Jenner family first? Or does it mean that Ms Wintour is exchanging pleasantries with the entire "klan" now that Kim Kardashian is rumoured to have landed the coveted American Vogue US cover? Or is it just a massive coincidence?
We'll let you be the judge! But either way, we think Kendall is well on her way to being the most fashionable Kardashian/Jenner girl; she walked the Marc Jacobs runway in New York and also made an appearance on the Giles catwalk right here in London. Vogue cover or no Vogue cover, we predict big things for Kendall Jenner, so watch this space!