Last Updated on 6th March 2014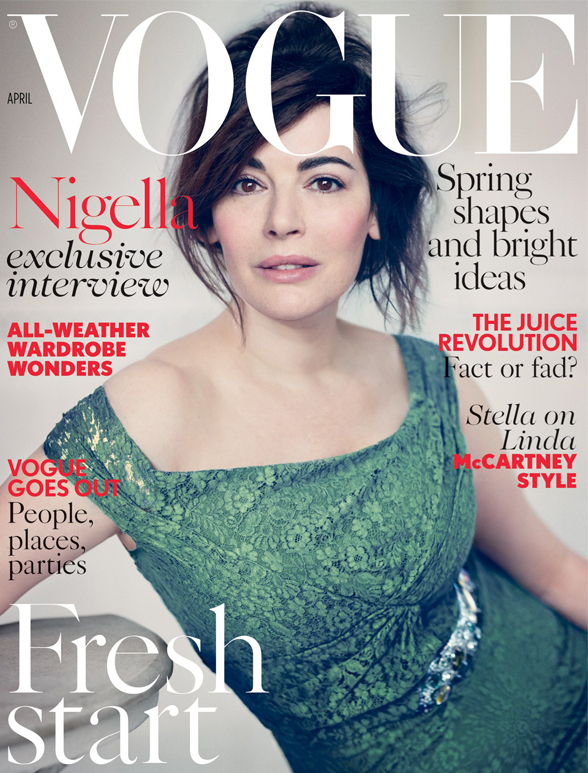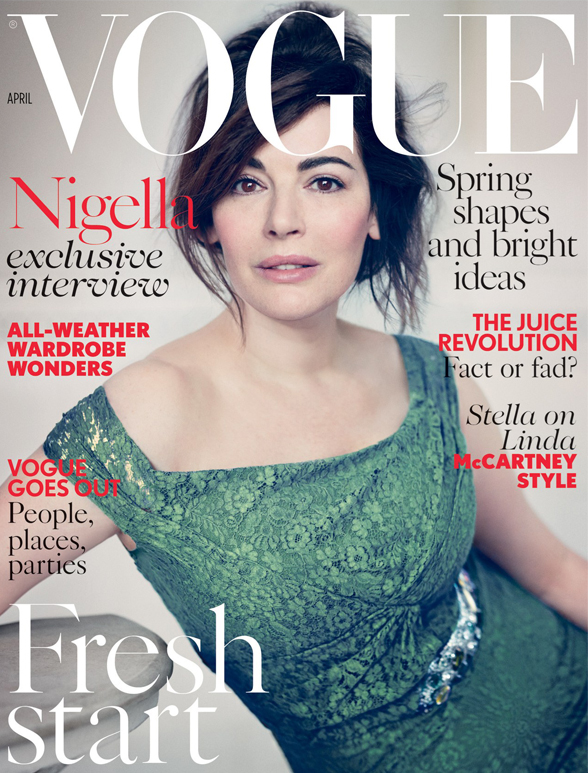 We can't imagine Nigella Lawson buying many newspapers or magazines these past few months given all the negative things that have been written about her, but we reckon she's going to have quite the British Vogue stash on her coffee table seeing as she is the fashion Bible's April cover star! Weren't expecting that, were you?
The TV chef is rocking a gorgeous green Burberry Prorsum dress on the front cover – shot by Nathaniel Goldberg – which complements her porcelain skin and dark hair perfectly. Despite the incredible picture and her sexy chef reputation, Nigella told the mag that she was more than a little nervous about her cover shoot…
"I was terrified of being photographed without make-up, and I hate having my looks talked up," se said. " It always makes me feel I'm going to be a disappointment in the flesh."
We don't think anyone's going to be disappointed with the cover image, least of all Nigella herself. You can read the rest of her interview and see more stunning pics when the issue goes on sale on March 10th.
We definitely think this one's going to be snapped up by the dads and husbands, don't you?