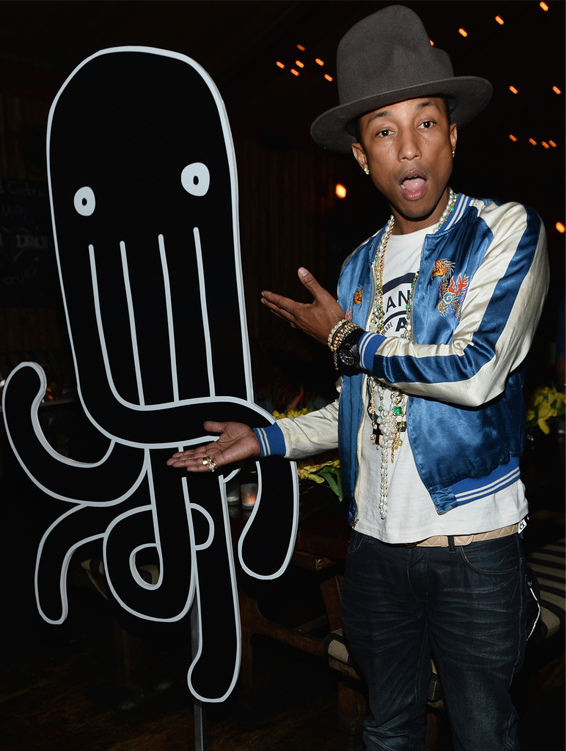 Pharrell Williams has made quite a name for himself in the fashion biz – these past few months in particular thanks to his penchant for larger than life headgear – so it comes as no surprise to learn that he is working on his very own perfume!
The musician will be teaming up with Japanese label Comme des Garcons for a unisex fragrance entitled Girl, to coincide with the release of his new album of the same name.
"This is the first time we have created a fragrance for a musician and I can think of no greater talent and no greater gentleman to have done this with," said Adrian Joffe, CEO of Comme des Garcons Parfums. "Pharrell knew exactly what he wanted the perfume to smell like right from the beginning.
"It has been an honour to work with such a creative artist with a great vision, which for Comme des Garcons is the most important thing."
The scent is slated for release in September this year, although no other details are currently known. We'll keep you posted as soon as we have more info. Are you excited about this new collaboration?