Last Updated on 13th March 2014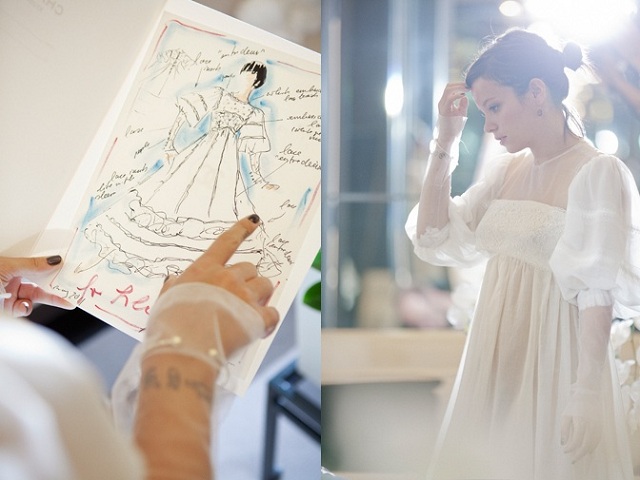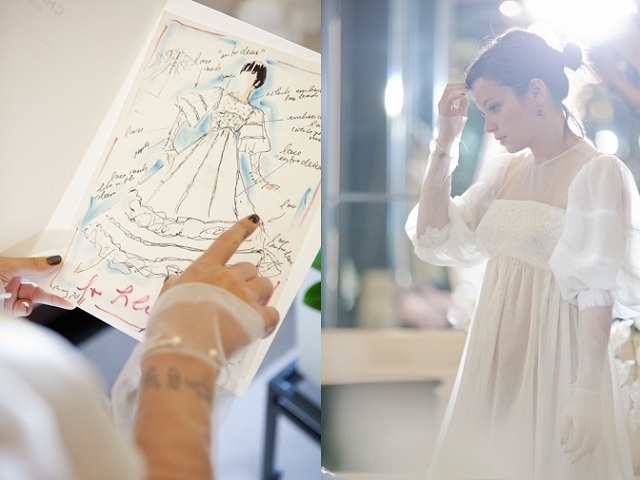 Call off the search – Lily Allen's wedding dress has been found!
The blogosphere has been in a frenzy over the past 24 hours as it came to everyone's attention that Lily Allen's custom made Chanel Haute Couture wedding dress which she wore to her reception had gone missing.
The singer admitted that it had disappeared in an interview with Miquita Oliver on 4Music's Rock the Look after being asked what the most expensive item in her wardrobe was…
"There's two bits to that answer. One is that it's not in my wardrobe, it's gone missing," Lily admitted.  "And two, it's my Chanel Couture wedding dress that's worth about £200,000. It's gone. I don't know where it is."
We broke out in a bit of a sweat when we heard that such a fine piece of Karl Lagerfeld craftsmanship was lost, but Lily took to Twitter last night to assure her fans and fashionistas alike that it had been found.
"OK, EVERYONE RELAX, I FOUND IT !!!!!!!!! A couple of weeks ago now," she tweeted.
Phew! We can sleep easy!