Last Updated on 19th March 2014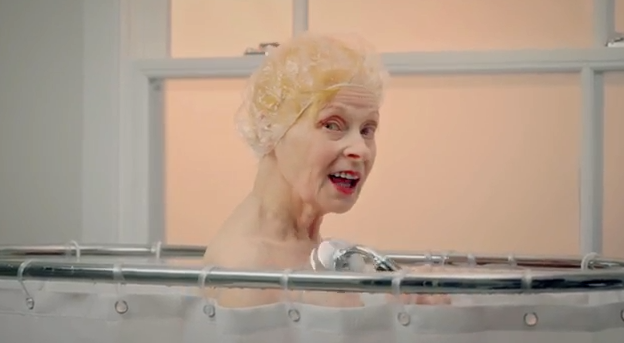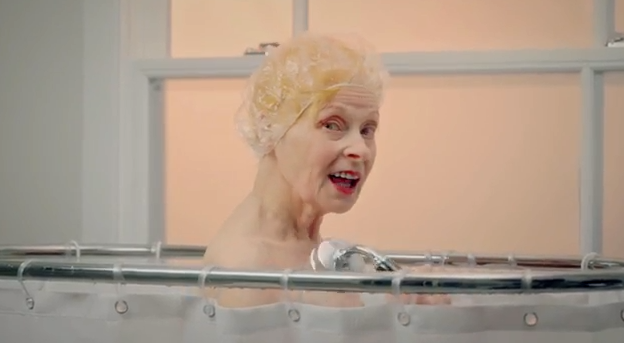 Dame Vivienne Westwood isn't afraid of making a bold or controversial statement – only this time she is using her body as well as her words to do so!
The 72-year-old fashion designer has stripped naked to take a shower in a new video for PETA to raise awareness for World Water Day (March 22nd, FYI), which links the world water crisis to the overconsumption of meat.
"I am an eco-warrior, but I take long showers with a clean conscience because I'm vegetarian," Dame Viv said. "By avoiding meat, you do more for the environment than recycling or driving a hybrid car."
"The meat trade is not only the worst polluter on the planet but it also squanders most of our water. Rivers are diverted for miserable factory farms. The water goes not just to the poor overcrowded animals but to grow the 16lbs of grain it takes to make just 1lb of meat."
You can watch the video in its entirety below. Do you think Dame Vivienne Westwood makes a good point?
You can find out more on the PETA website. We can't wait to see what cause she gets behind next, because as you know, she certainly doesn't do things by halves!