Last Updated on 28th March 2014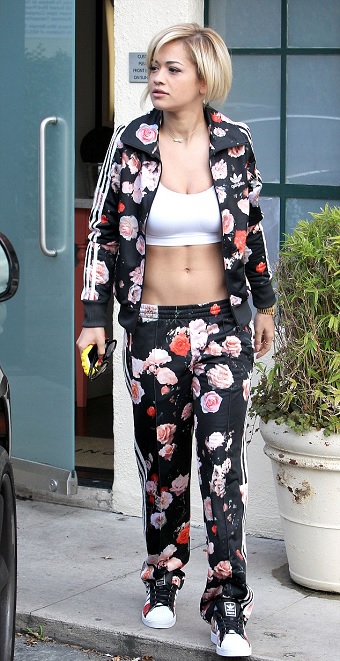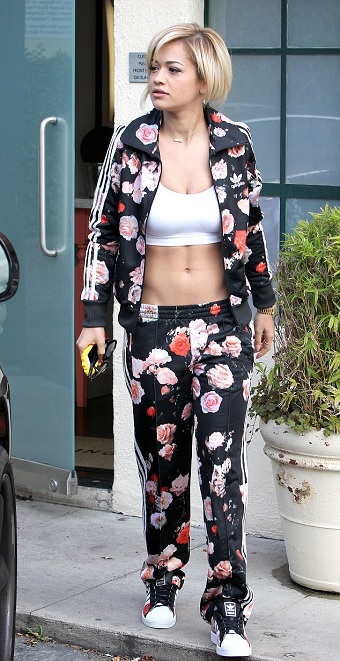 We know, the sports luxe trend has infiltrated our wardrobes for several seasons now. From bomber jackets reigning supreme to track pants and heels becoming de rigeur; it's as though our wardrobes have transformed into hyper-luxe, walk-in gyms, where a casual ensemble does work for night.
But, when the dwellers of A-list land take it upon themselves to literally translate the trend, it's a more Sporty Spice affair than, say, anything remotely Alexander Wang. Culprit in question this week: Rita Ora, who flashed before our eyes a hyper-floral Adidas tracksuit, complete with impressive ab-flashing crop top (we're convinced it's a sports bra).
Earlier this year, the 23-year-old British singer confirmed she was working on an autumn/winter 2014 collaboration with the sports brand, and it seems she's staying true to her business loyalties with this look!
Sporting matching sneakers and an 'early morning' look about her, there's something intentionally lazy about this look and we don't like it. We get it, Rita, you we're trying to channel a casual cool vibe here, but the attempt fell flat – pretty much like those sneakers!
From the lady who has the killer red lip and literal street style down to a T, we're not impressed with this eyesore of an ensemble. Get it together, Reets, and let this look R.I.P.
What do you think of Rita's tracksuit look?
[Image]