Last Updated on 2nd April 2014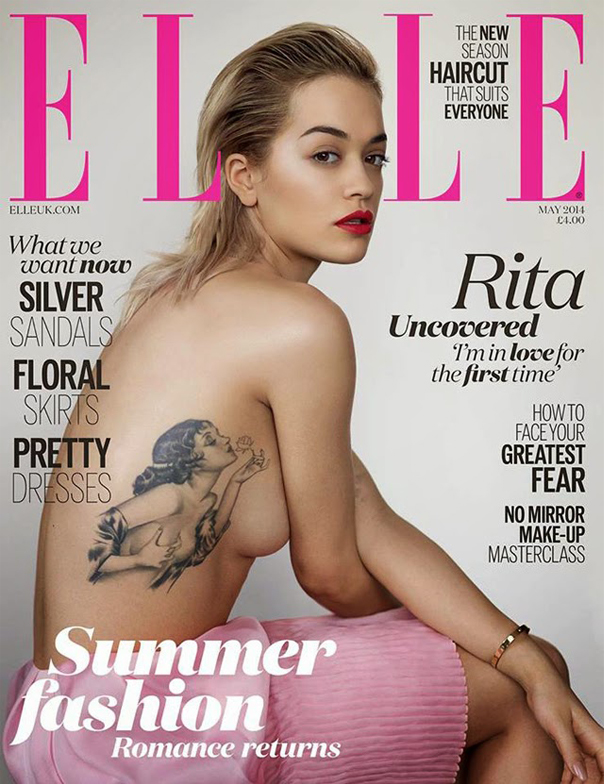 We are truly blown away by Elle UK's May cover featuring the one and only Miss Rita Ora. The topless pose, the tattoo that almost pulls focus, the pink Christian Dior skirt, and Rita's bold red pout – this cover simply has it all!
Rita – and the mag – obviously knew that the tattoo was going to be a big talking point, which is why it features quite heavily in the editorial and accompanying interview…
"It's based on an original piece by Alberto Vargas, who was an incredible illustrator in the 1930s," Rita explained about her tattoo. "He was one of the creators of the pin-up image. That's our build, our power.
"That's why I was obsessed with it; learning what men don't understand about women and what women don't understand about men. I was obsessed with the painting a long time ago, and then I got it done six months ago."
Well, there you have it. A detailed reason if ever there was one. You can read the rest of Rita's interview and see her posing for more gorgeous pictures in the Elle UK May issue.