Last Updated on 9th April 2014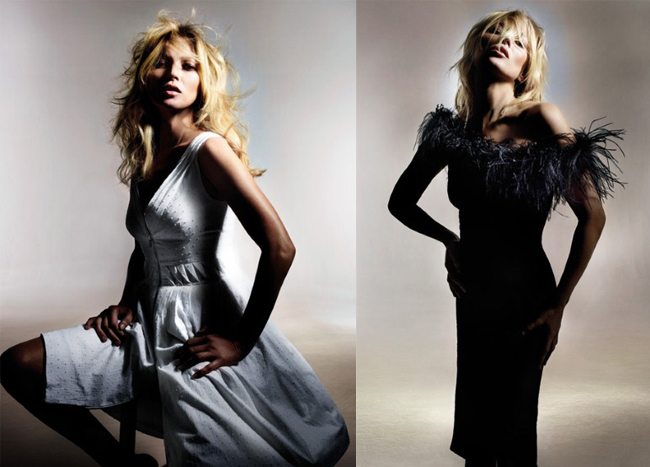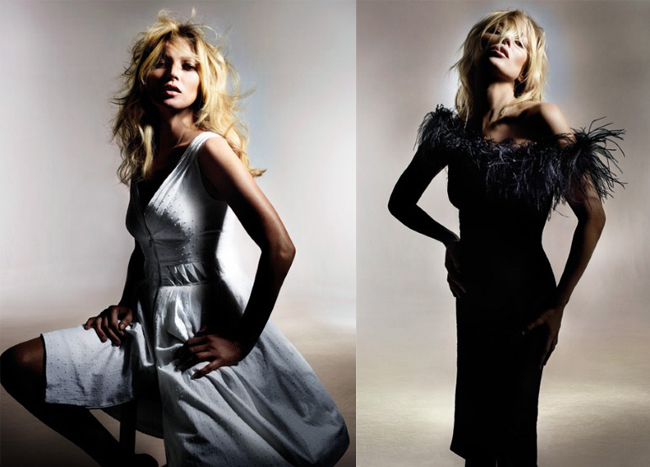 Pictures of the entire Kate Moss x Topshop spring/summer 2014 collection surfaced earlier today, and we were pretty overwhelmed with the amount of covetable pieces on offer. Great news for our wardrobes, but not so great for our purses. This may still be a high street collection, but getting every single piece is still going to set us back and make a serious dent in our savings.
The thing we love most about the collection is the versatility thanks to the individual Balearic Dressing, Pyjama Dressing, Cocktail Hour and Tailoring Noir categories. If you want a staple piece, a casual piece or a wow-worthy piece to blow everyone away, you're sure to find what you're looking for.
It was a bit of a tough job, but we've selected five of our ultimate favourite pieces from the new collection. Here goes:
1. This also comes in a bold shade of green, but we think the yellow is far easier to acccessorise around. This is the perfect dress for this time of year – if you need something for the races or for your friend's wedding, look no further.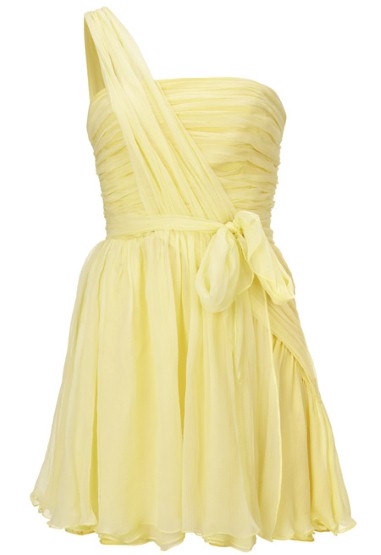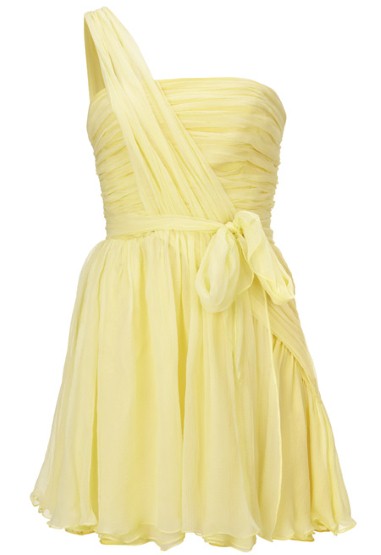 2. The ultimate wow piece that Kate wore on the Harper's Bazaar US cover to whet our appetites for the new collection. It clearly worked as we are all over this dress!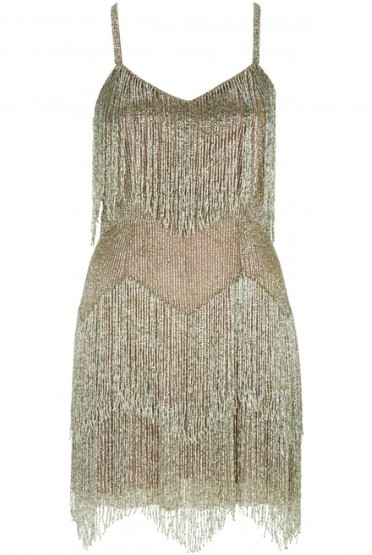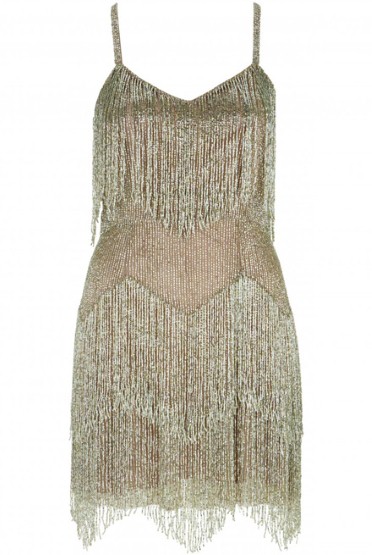 3. This playsuit has sexy and cute all wrapped up in a neat little package. Tease the boys with the see-through detailing, but stay ultra cute and feminine with the bow on the side. It's the best of both worlds and we can't wait to wear it this summer!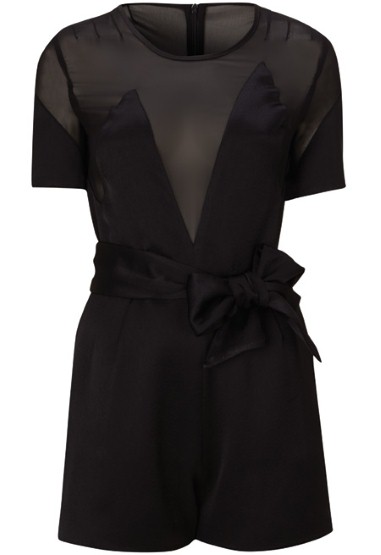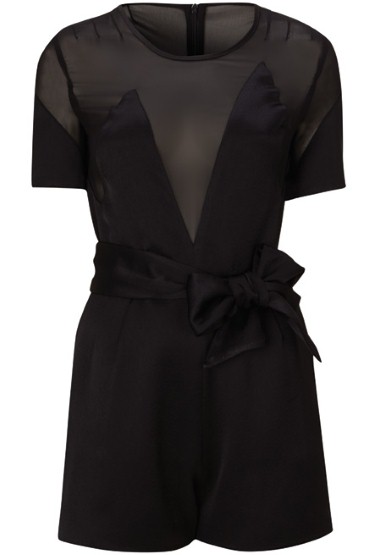 4. The perfect tunic to pull off that boho chic look. Festival fashion at its finest – pair with a pair of cut-off denim shorts and fringed cowboy boots for instant summer festival style. Alternatively, wear on top of your bikini on holidays – the choice is yours!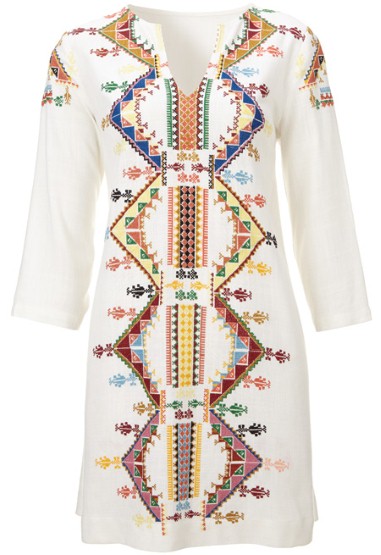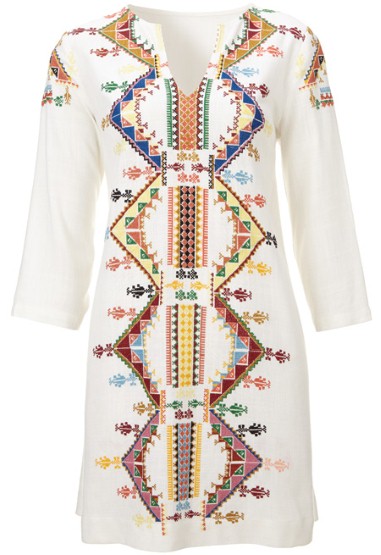 5. We talked about versatility above, and this jacket is definitely versatile. Don't risk it – snap it up right now and tuck it safely at the back of your wardrobe ready for the cold. This jacket is the epitome of casual cool, and who knows, you just might see Kate Moss herself out and about in the same one too!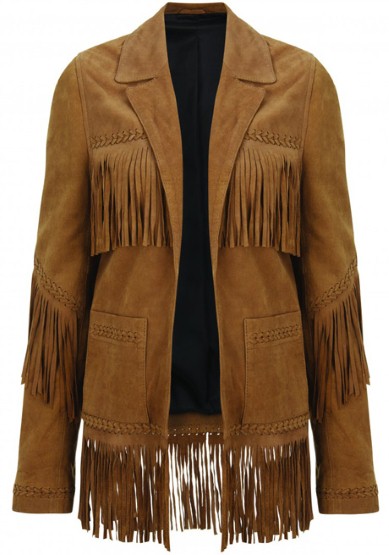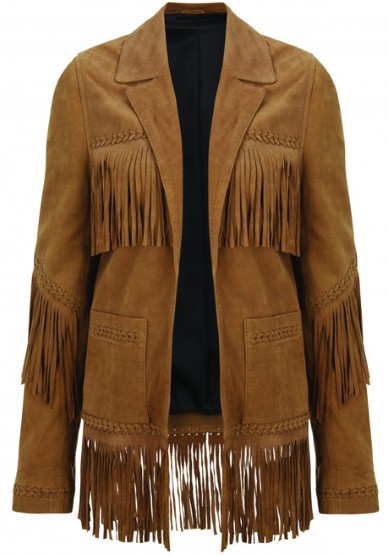 Kate Moss's Topshop collection goes on sale on April 30th. You can shop the collection at Topshop stores and online, as well as Net-A-Porter and Nordstrom.