Last Updated on 14th April 2014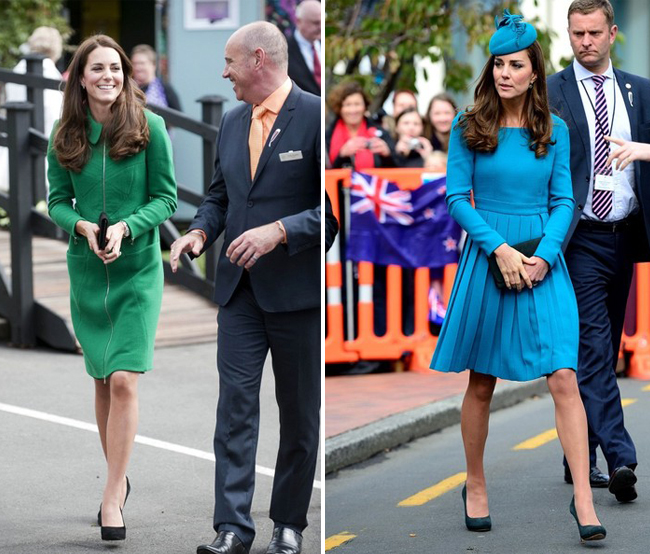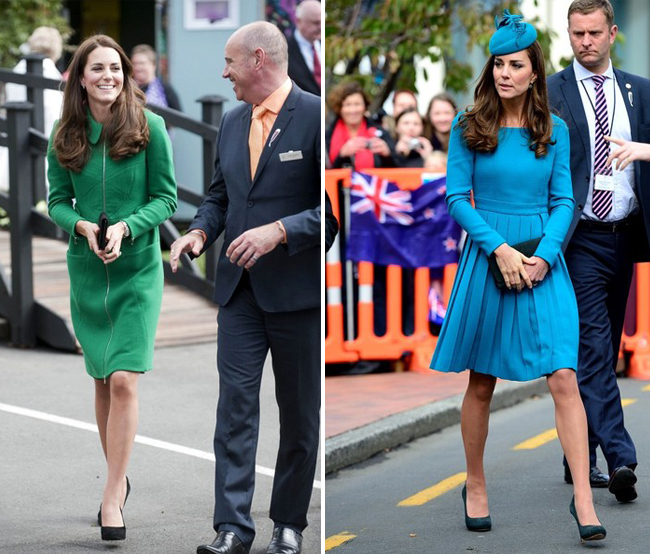 We have a lot of weekend Kate Middleton outfits to catch up on, so let's waste no time in admiring all of the Duchess of Cambridge's sartorial choices from her New Zealand tour.
Kate visited the Rainbow Place children's hospice in Waikato, making it clear that green was the colour of the day by wearing a jade green Erdem coat which fell just above the knee, and teamed it with a feminine, green and white 'Budding Heart Silk Tea Dress' from British label Suzannah and an instantly recognisable black Mulberry Bayswater clutch. We can't fault this outfit so let's move on!
We also found no flaws with Kate's outfit when she was pictured arriving at Dunedin International Airport. She looked sublime in a turquoise ensemble, which came from New Zealand born London based designer Emilia Wickstead – another one of her favourites if the amount of times she has worn one of her creations is anything to go by.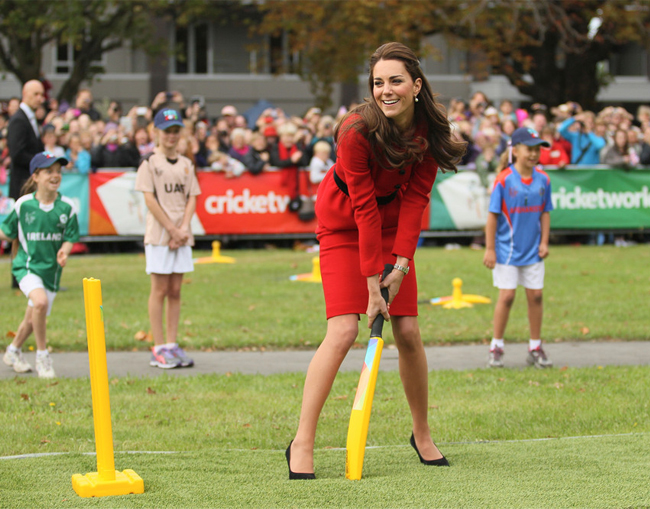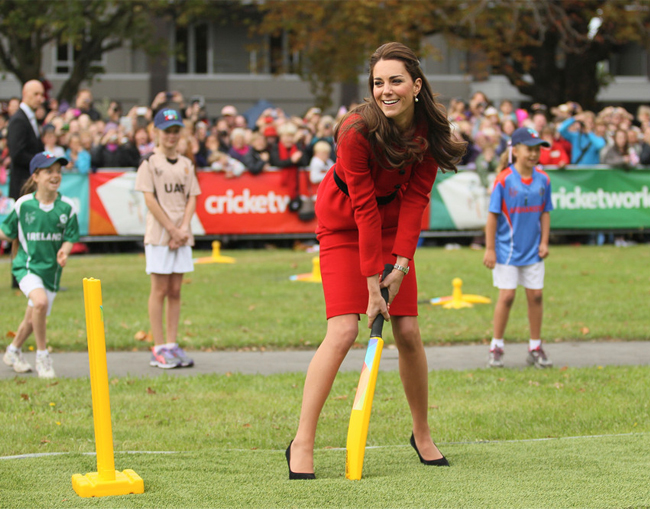 And finally, in possibly one of our favourite outfits of the tour so far, is this red beauty from, Luisa Spagnoli. We think we love this ensemble the most because Kate not only stood there looking the picture of perfection in it, but because she also decided to play a spot of cricket in it as well.
We know that Kate likes to muck in when it comes so sporting events, so we commend her for being able to give cricket a jolly good go in a pair of heels. We're a tad jealous (not to mention puzzled) about her hair maintaining its style and shine even during sporting activity.
Keep the great looks coming, Kate!