Last Updated on 21st April 2014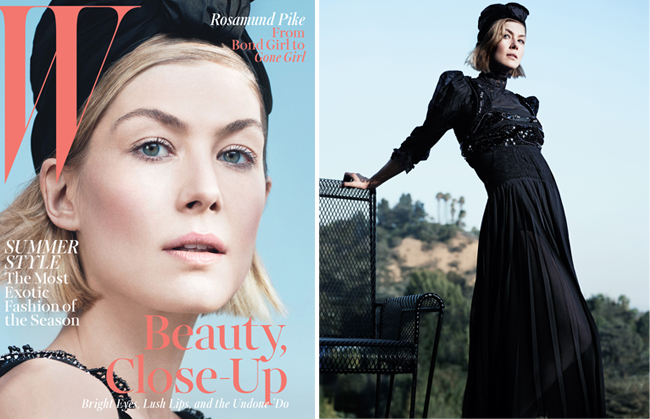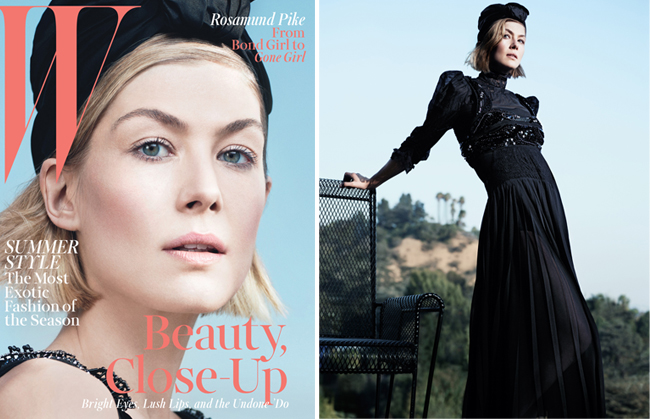 The highly anticipated Gone Girl promises to be one of the greatest films of the year, so it doesn't surprise us to find leading lady Rosamund Pike on a magazine cover or two.
In fact Rosamund Pike is on the front of not just one W magazine May cover, but two. And she's sporting two very different looks on each one!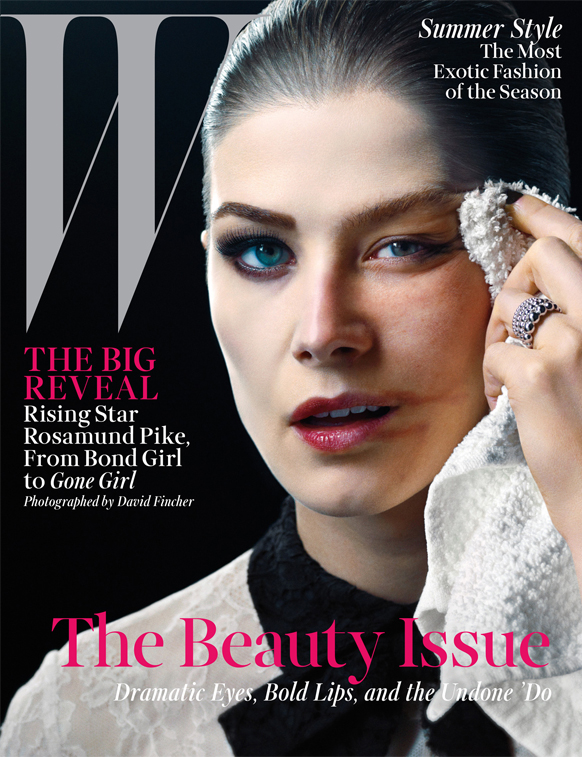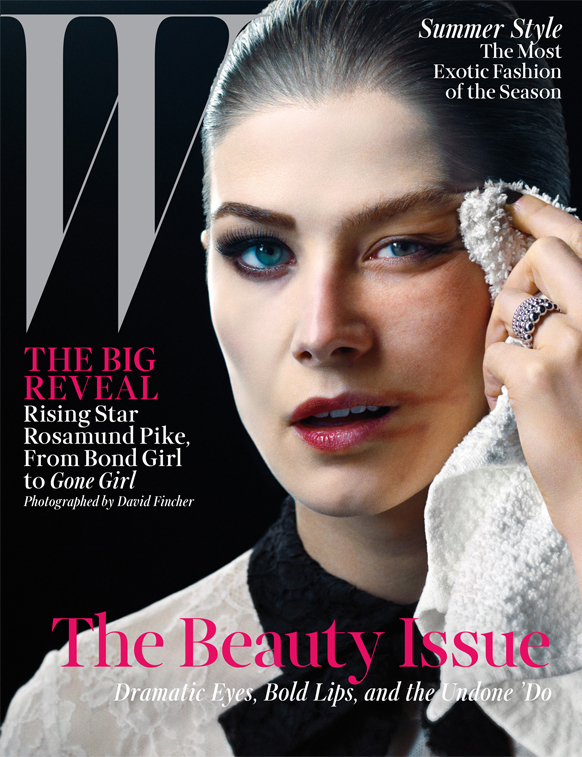 The former Bond Girl is dark and moody – and even appears to be taking her make-up off! – on one, while she is bright and almost innocent by comparison on the other. And her editorial images are pretty stunning too, so it's an all-round un-missable photoshoot.
Although Rosamund reportedly beat off stiff competition from the likes of Charlize Theron and Natalie Portman for the role of Amy Dunne in Gone Girl, she revealed that she was still pretty nervous about letting director David Fincher down…
"I do remember saying to David, 'I know you know I have this character in me; you zeroed in on me for good reason,'" she told the mag. "With David Fincher, it's like being X-rayed—he sees things that you may not want anyone to see. Now I have to prove him right—I have to show the world that I'm as dark as he thinks I am."
We can't wait to watch the film and decide for ourselves; we have faith you, Rosamund!
To get your Rosamund fix, you can read the rest of her interview and see more pics in W's May issue.