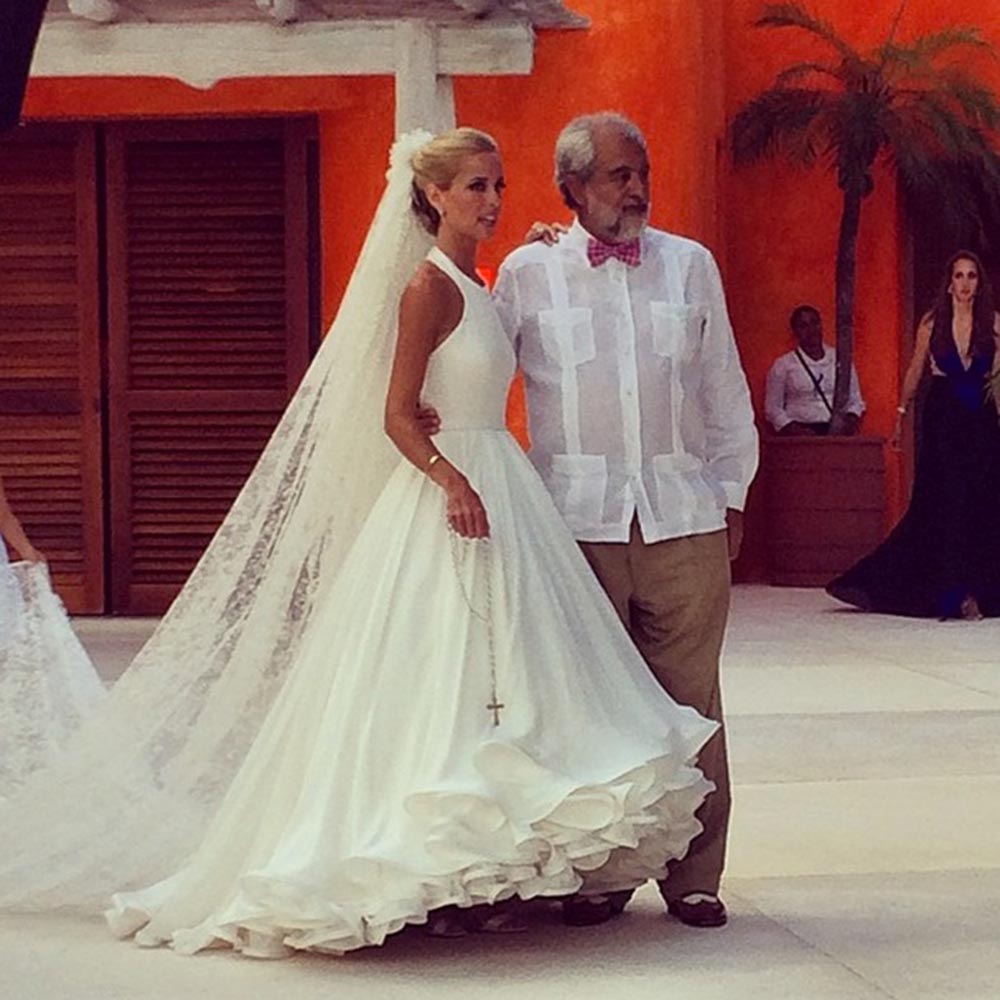 Mary Katrantzou has the art of mixing prints and colours together down to a tee – why else would she have the well-deserved title of Queen of Prints, eh? – but it looks like she is giving more subtle dresses a good go too. More specifically, wedding dresses!
The designer created a bespoke bridal gown which was commissioned for Carolina Gonzalez-Bunster, founder of the Walkabout Foundation – a charity which raises money and awareness for paralysis and other physical disabilities.
"We didn't want to do a classic strapless dress; we wanted it to be modern and original," Mary Katrantzou said. "One thing she really wanted was lots of fabric and movement, so the focus was on the skirt and designing it in a way that it appears effortless, even though it was made out of 120 meters of chiffon muslin and crinoline support!"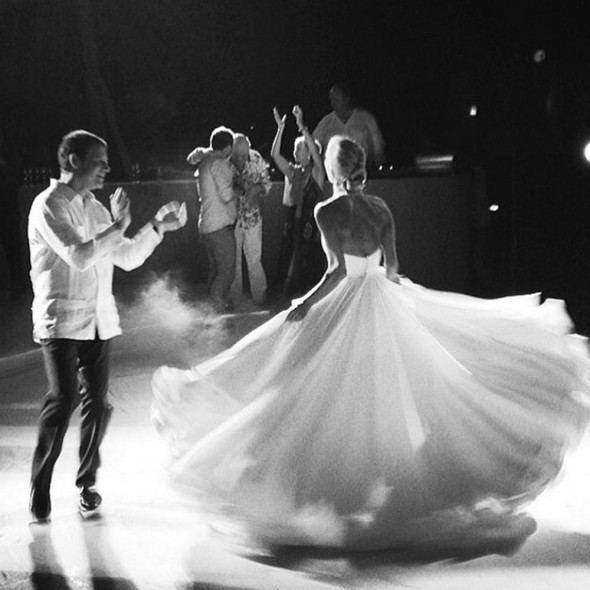 The gown had a full asymmetric ruffled skirt and a halterneck bodice, which were apparently inspired by the "Cake a Flake" and "Ivory" dresses from Mary Katrantzou's autumn/winter 12 collection.
Regardless of the inspiration, we think MK did a marvellous job and the bride looked absolutely breath-taking!
Could a bridal range be in the works? Watch this space!