Last Updated on 24th April 2014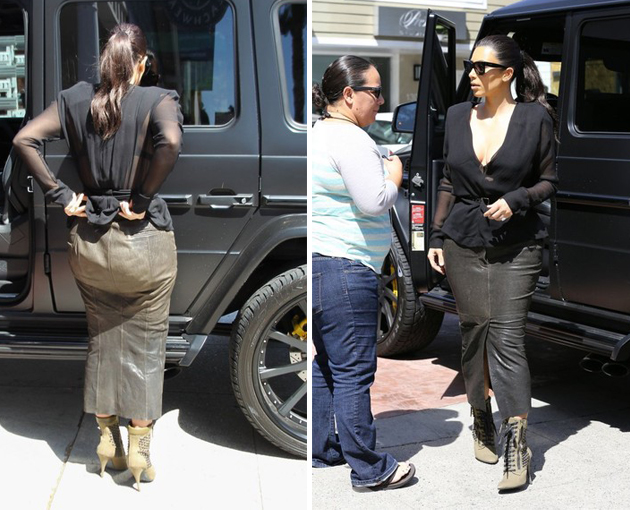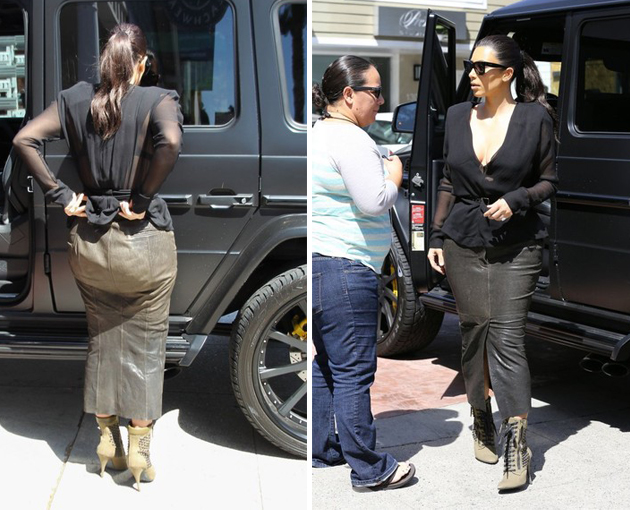 One might think that an ankle length pencil skirt and matching blouse would be a pretty safe, flattering and even conservative sartorial choice… but unfortunately we can't use any of these words to describe Kim Kardashian's latest look.
The future Mrs Kanye West usually looks flawless as she goes about her day to day business, aware that the cameras aren't far behind to capture her every move, but she seemed to be having an off day yesterday. And that's putting it as nicely as possible!
Her skirt seemed to resemble a bin liner more than anything else, and was one of the very few pieces that drew attention to her world-famous derriere in a very bad and unflattering way. Kim's sheer, plunging black blouse only added to the trashiness – excuse the pun – of the outfit, leaving us hanging our heads in shame on her behalf.
We know that this is just a temporary sartorial glitch and think Kimmie will be back on form in no time, making us covet everything from her wardrobe to her hair to her curves once again.
What do you make of Kim Kardashian's latest look?