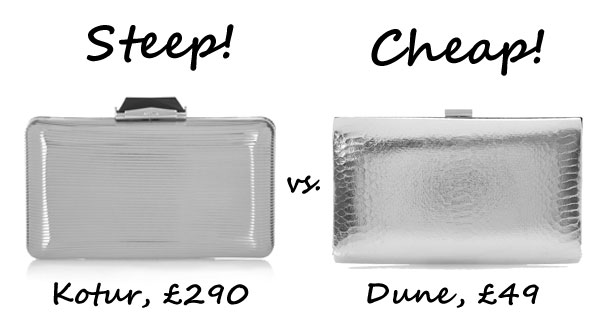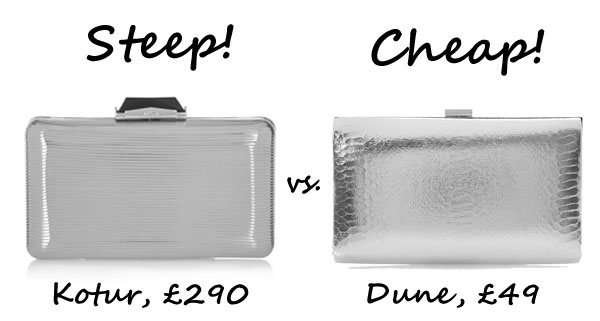 Is your accessory collection in need of an update? Tending to your undercover hoarding needs this week is our Steep vs. Cheap find: the metallic box clutch. Whether you're looking to dress up an evening look or simply want to invest in a pretty little bag, you can't go wrong with a neat little clutch.
Cashing in at the steep end this week is a pretty little keeper by Kotur. Hand-finished, the embossed, silver-tone Espey clutch (£290) is the perfect cocktail hour companion. Featuring a concealable shoulder strap and the brand's signature brocade lining, it even comes with a matchbook-sized notebook for making essential (style) notes!
Need it in your life? Snap up the Espey clutch here.
Can't quite afford to fork out nearly £300? Fear not, because we've found the ideal high street hero in the form of the Beloise clutch (£49). Imprinted with an evening-appropriate snake print; the handy, detachable strap and perfect size make it the ideal clutch for carrying all your essentials – all with a pretty price tag to boot!
Shop the Beloise clutch here. You'd be mad not to.